Pipeliner CRM Integration with Microsoft SharePoint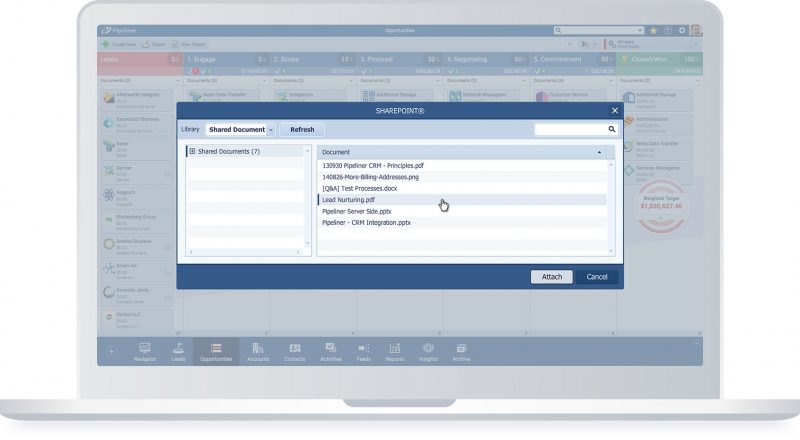 We know that in addition to Pipeliner CRM, companies utilize many different platforms and apps in their daily work. To make that work simpler and easier, Pipeliner integrates with more than 50 of the most popular applications, including many commonly used Microsoft products.
Some 75,000 customer organizations world-wide, including an estimated 160 million users, utilize Microsoft SharePoint for document management and storage. SharePoint also has many other usages including intranet, social networking. collaboration, file hosting, custom web applications, and many more.
Document management is an integral part of most companies' sales processes. For that reason Pipeliner CRM contains simple yet powerful document management functionality, through which documents can be stored in various stages of the sales process to which they apply, as well as attached to accounts, contacts, opportunities and leads.
When companies store and management documents utilizing SharePoint, Pipeliner Integration with MS SharePoint and Office 365 enables them to integrate documents from SharePoint into Pipeliner.