CRM Revolutionized—Instant Intelligence Visualized
Los Angeles, CA, Aug 3rd, 2016— Pipeliner continues to enhance the unique flexibility of its market leading CRM with its new 10.1 release by adding even more ways for users to view their dataData Data is a set of quantitative and qualitative facts that can be used as reference or inputs for computations, analyses, descriptions, predictions, reasoning and planning..
Unlike other CRM vendors, Pipeliner does not believe in a one size fits all approach to visualizing data nor does it believe in forcing users to view data in one or two mandated ways. Pipeliner in sharp contrast to other CRM providers believes in providing users with an array of choices and allowing them to choose how best to view their data. With this new 10.1 release, Pipeliner is expanding the ever increasing ways users can display their data within the Pipeliner CRM system.
By adding the List View for Opportunities, users now have four ways of viewing their pipelinePipeline Sales pipelineis a visual representation of the stage prospects are in the sales process. data making Pipeliner CRM unique among CRM providers. In addition to the Pipeliner's trademark, highly graphical, linear Pipeline View, its 3D Bubble Chart View, and the recently added Compact View, the newly added List View allows users to display their pipeline opportunities in a grid format. This List View is extremely flexible, enabling users to add custom fields, sort according to headers, drag and drop columns to rearrange them and use profile functionality to narrow down what is displayed.
This List View has also been added to the Leads, Accounts and Contact sections which now all have three ways of viewing data; the new List View, the Compact View and the Card View. The new List View has even been added to the Archive section of Pipeliner to make reviewing lost deals even easier.
Different people have different preferences when it comes to how they want to view and consume data. At Pipeliner we are dedicated to serving the widest possible audience of CRM users and as such we do not believe in forcing them to use one particular view, rather we prefer to give them options. Today's technology userUser User means a person who uses or consumes a product or a service, usually a digital device or an online service. is used to customizing their experience and this is no different for those in the sales profession. For too long traditional CRM providers have forced sales professionals to work with inflexible systems that display data in only one or two ways, Pipeliner has completely changed the paradigm with our focus on multiple ways of visualization and this is why we are growing rapidly and attracting more and more customers each month.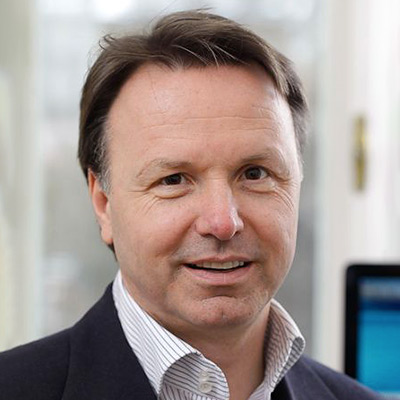 Nikolaus Kimla,

CEO at Pipelinersales, Inc.
For more on Pipeliner CRM software or to download a 14-day free trial, please visit: Pipelinersales.com
About Pipeliner CRM
Pipeliner CRM is a software system that enables salespeople and teams to understand their sales processSales Process Sales Process is a series of strategic steps or a set of activities aimed at driving sales growth through the alignment of personnel, market insight, methodologies, relevant business units, and technology. and accelerate opportunities toward a close, while saving time and maintaining focus. Pipeliner CRM overlays organizational features atop a visual interface, creating a worktool that adapts to and grows with the organizationOrganization Organization is a cohesive group of people working together and formally bound by a shared identity (e.g., one team, company, club, etc.) and a common purpose (e.g., business growth, athletic victory, etc.)..
Headquartered in Los Angeles, California and Vienna, Austria, Pipeliner CRM has offices in the UK, Sweden, Slovakia and India. Engage with us on Facebook, LinkedIn, and @PipelinerCRM or visit us at PipelinerCRM.com