CRM Revolutionized—Instant Intelligence Visualized
Los Angeles, CA, September 28, 2016— In response to the increasing demand for third-party integrations with Pipeliner CRM and the rapid growth of its partner ecosystem, Pipeliner is launching a new Pipeliner CRM Developers Platform . This platform will include all the information and tools needed for developers of any level to be able to quickly develop integrations with Pipeliner CRM. The portal is extremely userUser User means a person who uses or consumes a product or a service, usually a digital device or an online service. friendly making API information easy to find and understand, another great benefit for both developers and Partners.
Pipeliner CRM is also releasing a Swagger-enabled API to bring a new powerful interface to the Pipeliner API. This means that now even entry-level programmers can build great integrations between Pipeliner and other applications. While Pipeliner already has an impressive amount of integrations with third-party apps, this new API will both broaden that range of apps and increase the speed at which new integrations are released.
Swagger is the world's most popular framework for API's with the largest ecosystem of API tooling on the planet and thousands of developers supporting Swagger in almost every modern programming language and deployment environment.
The launch of the Pipeliner CRM Developers Platform is in response to the increasing demand we are getting from third-party application vendors to integrate with our productProduct Product refers to anything (an idea, item, service, process or information) that meets a need or a desire and is offered to a market, usually but not always at a price.. Plus with the release of the Swagger-enabled API, we are making it so that even entry-level programmers can write an integration. Now we can continue to meet the needs of our customers for integrations with their other go-to applications faster.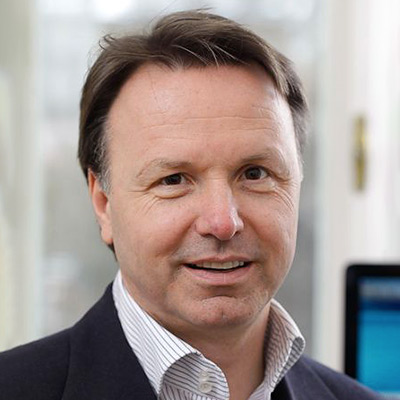 Nikolaus Kimla,

CEO at Pipelinersales, Inc.
The new Pipeliner Developers Platform will integrate with Swagger to autogenerate the REST API documentation allowing developers generate code for integration directly on Pipeliner CRM API Platform. Plus it will include documentation, case studies and other supporting material to help developers.
For more on Pipeliner CRM software or to download a 14-day free trial, please visit: Pipelinersales.com
About Pipeliner CRM
Pipeliner CRM is a software system that enables salespeople and teams to understand their sales processSales Process Sales Process is a series of strategic steps or a set of activities aimed at driving sales growth through the alignment of personnel, market insight, methodologies, relevant business units, and technology. and accelerate opportunities toward a close, while saving time and maintaining focus. Pipeliner CRM overlays organizational features atop a visual interface, creating a worktool that adapts to and grows with the organizationOrganization Organization is a cohesive group of people working together and formally bound by a shared identity (e.g., one team, company, club, etc.) and a common purpose (e.g., business growth, athletic victory, etc.)..
Headquartered in Los Angeles, California and Vienna, Austria, Pipeliner CRM has offices in the UK, Sweden, Slovakia and India. Engage with us on Facebook, LinkedIn, and @PipelinerCRM or visit us at PipelinerCRM.com