Your Daily Personal Sales Organizer
Navigator is your personal organizer and a great place to start each sales day. It is one of the places our AI engine Voyager provides you with intelligent insights and alerts. This allows salespeople to cut through the noise and laser-focused on what is most important at any given moment.
The target component keeps your attention squarely on your revenueRevenue Revenue is the amount of money a business generates during a specific period such as a year or a quarter; also called sales. target so you always know how you are performing against it plus you can instantly see how your pipelinePipeline Sales pipelineis a visual representation of the stage prospects are in the sales process. is trending. This is the best way for any salesperson to avoid surprises and stay informed!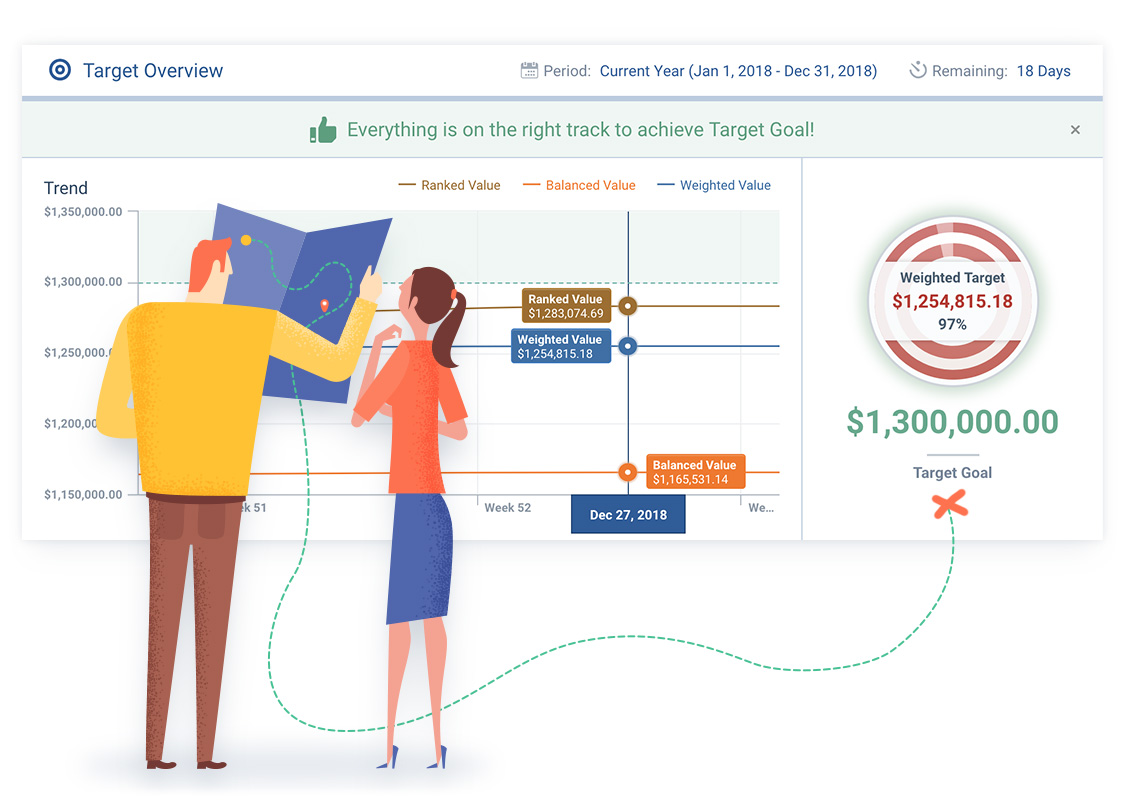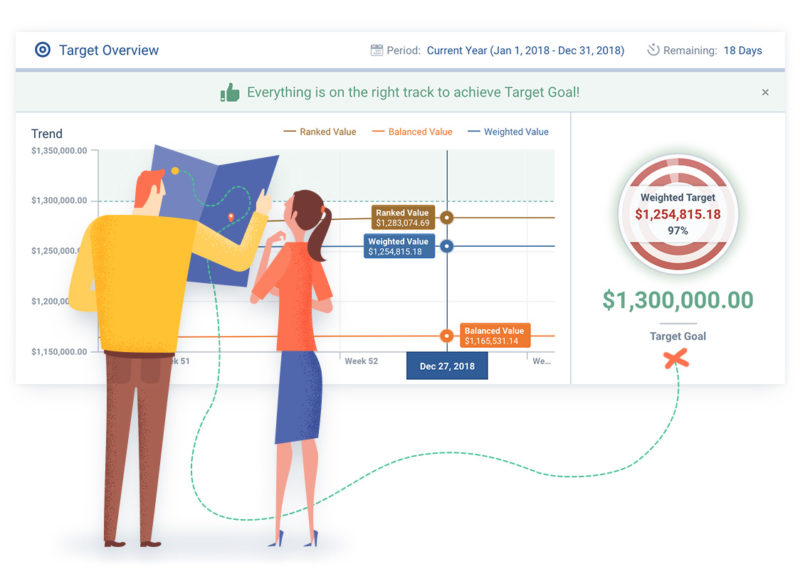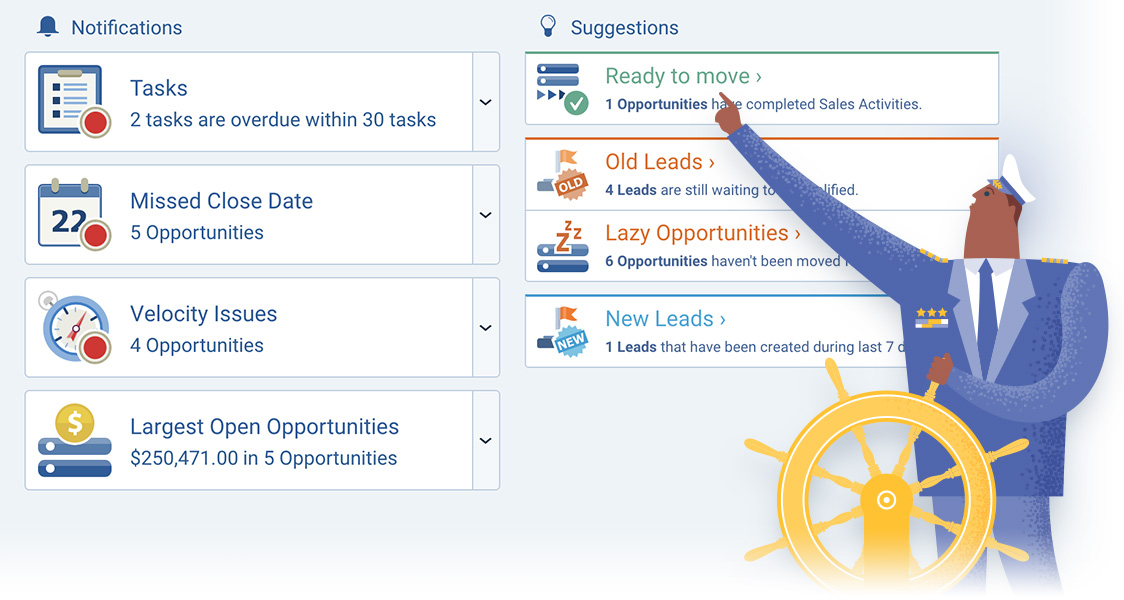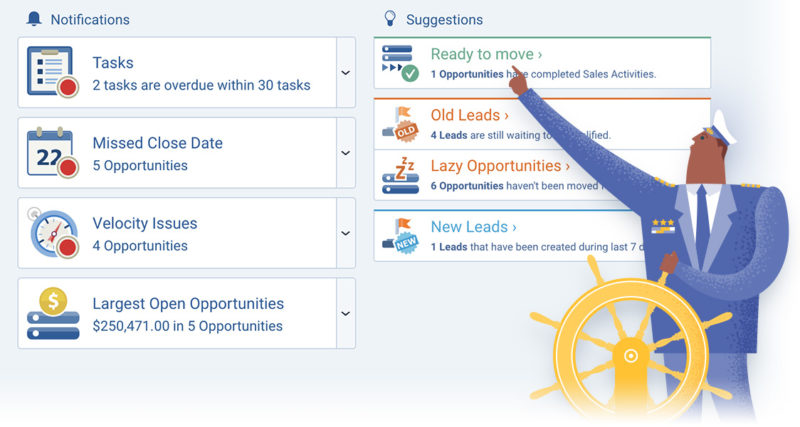 Thanks to our AI engine Voyager, Navigator proactively notifies of the items that most need your attention. These can range from informing you that some of your tasks are overdue or that some of your opportunities have passed their forecast close dates. It can also highlight opportunities that are stalling, stuck too long in a sales stage. Plus it even highlights your biggest opportunities so you always know which ones should invest your time in.
But there's more – Navigator also makes suggestions as to items or activities you may want to consider that could help you. This is real AI-support in action. For example it may highlight leads that are getting cold and that you need to qualify or mark lost. It can even highlight when there are opportunities that are ready to move to the next stage, encouraging you to keep the momentum going.
Navigator provides you with an always-up-to-date snapshot of your business in the Business Overview section. Here you can see important information such as the number of open opportunities, the value of these opportunities, the value of the business you have closed for the defined period and even the value of what you have lost. This immediately let's you see the health of your book of business.
Plus Navigator includes a panel which lays out chronology the tasks and activities that are due in the coming period so you can quickly scroll through them and make sure nothing falls through the cracks. Another great time saving component.