Instantly generate dynamic reports from almost any view in Pipeliner

Power panel allows reporting on multiple dataData Data is a set of quantitative and qualitative facts that can be used as reference or inputs for computations, analyses, descriptions, predictions, reasoning and planning. sets

Save and/or share profile reports

Plus there is dedicated reports section!
Reports section includes: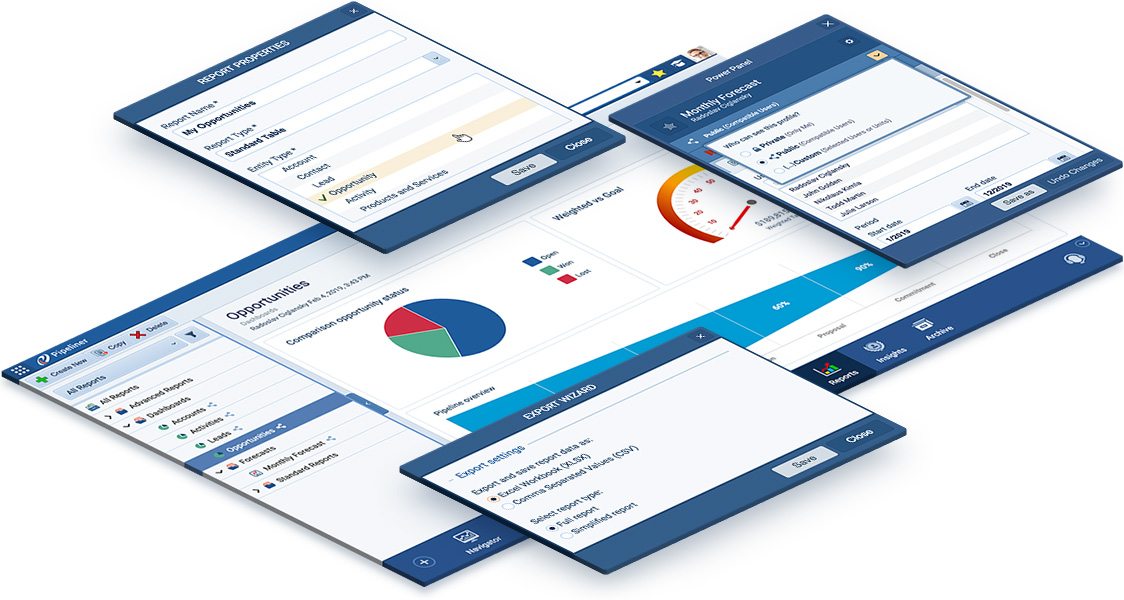 Reports are instantly & dynamically updated

Whatever you need to report on, you can!