The Who, What & Where Of Sales
Sales is all about knowing where to focus and making the right connections. Pipeliner CRM is unique in how it provides visual mapping tools to make this easy for salespeople to do.
Now with Pipeliner CRM you can see who is influencing your Contacts, who your Accounts are connected to and the type of relationship. Plus you can now visually see the details of your Accounts, Contacts, Opportunities, and Leads in the Map view.
Contact Relationship Mapping
Build a Relation Graph for a Contact

Map out their connections & who is influencing them

Assign roles to their contacts (e.g. business partners, friends, colleagues)

Easily move, add, change contact relations as needed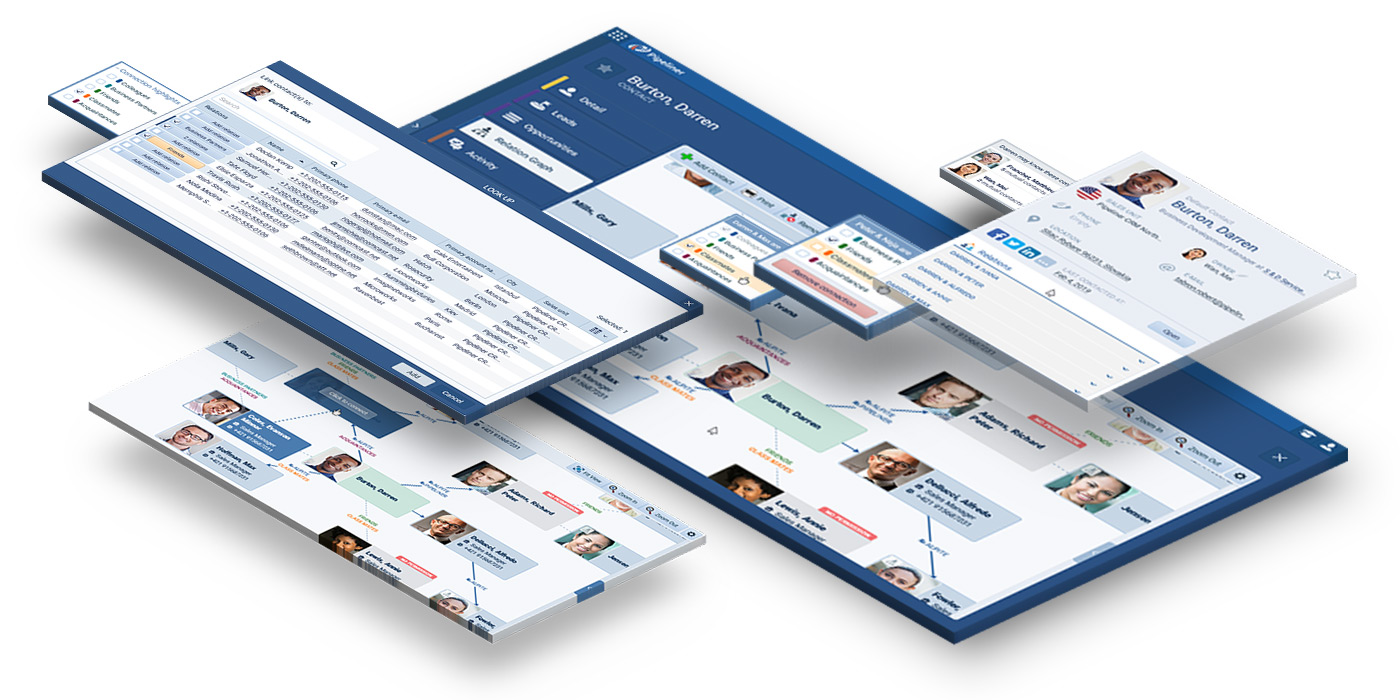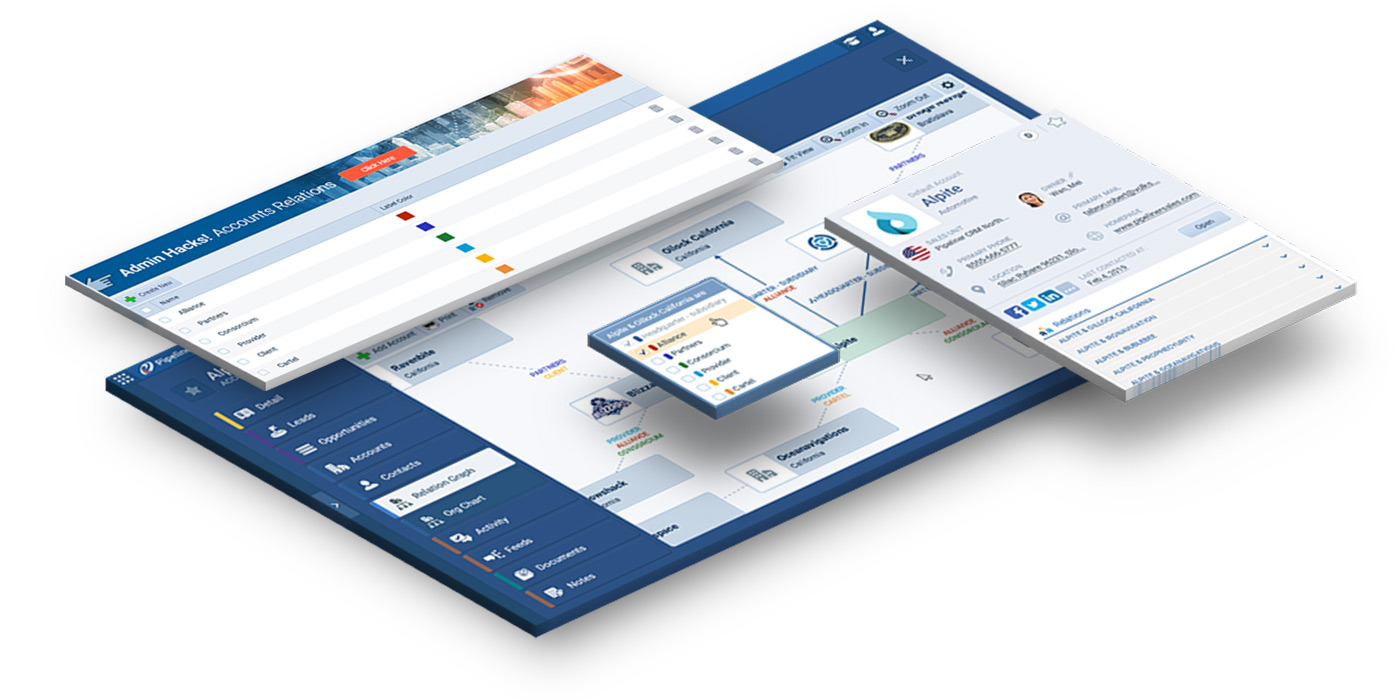 Account Relationship Mapping
Build a Relation Graph for an Account

Map out what other companies they are connected to

Assign labels to those companies (e.g. Subsidiary, Supplier, Client)

Easily move, add, change Account relations as needed
Detailed Map Views
See the location of your Accounts, Opportunities, Leads and Contacts on the Map

Quick filter what you want to display on the marker (e.g. opportunity value)

Click Marker to see and edit details

Opportunities have legend showing business overview (e,g. won, lost, value)