Lifecycle Marketing

Marketing

Marketing is the field, set of actions, or practice of making a product or service desirable to a target consumer segment, with the ultimate aim of effecting a purchase.

+ Pipeliner = More Closed Business
By scoring leads and customers, sales has instant visibility to where and how to spend their time each day.
About Lifecycle Marketing by Right On Interactive Engagement

Engagement

Engagement is the state or process of keeping a specific class of audience (employees, management, customers, etc.) interested about a company or brand and invested in its success because of its perceived relevance and benefits to the audience.

+ Relationships = Revenue

Revenue

Revenue is the amount of money a business generates during a specific period such as a year or a quarter; also called sales.
Right On Interactive's Lifecycle Marketing solutionSolution Solution is a combination of ideas, strategies, processes, technologies and services that effectively helps an organization achieve its goals or hurdle its challenges. empowers sales organizations to know exactly where a prospect or customerCustomer Customer is an individual or an organization that purchases a product or signs up for a service offered by a business. is in their relationship with a brand—from prospect to raving fan—and supplies the automation tools to move them from stage to stage.
Pipeliner CRM and Right On Interactive Integration – Key Features
Convert more top of the funnel leads to qualified opportunities – Anonymous and Identified Visitor reports are emailed to the sales team each day so they can see who has visited the company website in the last 24 hours. Going into the contact record in Pipeliner, they can see specifically the pages they've viewed and areas of content

Content

Content refers to a material or document released in various forms (such as text, image, audio, and video) and created to inform, engage or influence specific audiences.

interest.
Sales reps achieve and exceed quota

Quota

Quota is a predefined benchmark indicating the amount of sales a selling unit such as a sales rep or a regional sales team should achieve within a given period, often used as a measure of success, performance and eligibility for commissions and other rewards.

 – Utilize the sum engagement score to understand when a prospect is really ready to buy. Over time, your company will recognize the "average sum engagement score" at the closed won

Closed Won

Closed Won is the status of an opportunity where the deal has been closed with the prospect/lead who is now considered a customer.

stage. This helps to paint a true opportunity funnel picture.
Improve close cycle – By utilizing both profile and engagement scoring, sales reps can see who is in the market to buy vs. those that still need to be nurtured. By focusing on the best prospects, sales teams are spending their time and energy with pre-qualified prospects. This allows new sales reps to ramp quicker.
Upsell existing customers – Providing visibility to customer engagement touch points such as email opens and clicks, website activity and social media activity allows sales reps and account

Account

Account refers to a record of primary and background information about an individual or corporate customer, including contact data, preferred services, and transactions with your company.

managers to see the customers who are raising their hand with interest. Your most engaged customers are those that are positioned for an upsell or cross-sell opportunity.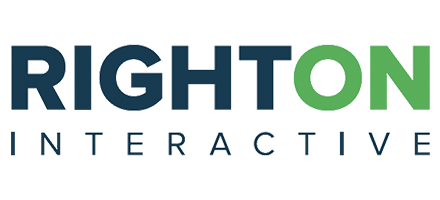 Pipeliner CRM Support Portal provides information on how to connect apps you already work with to your Pipeliner CRM account.