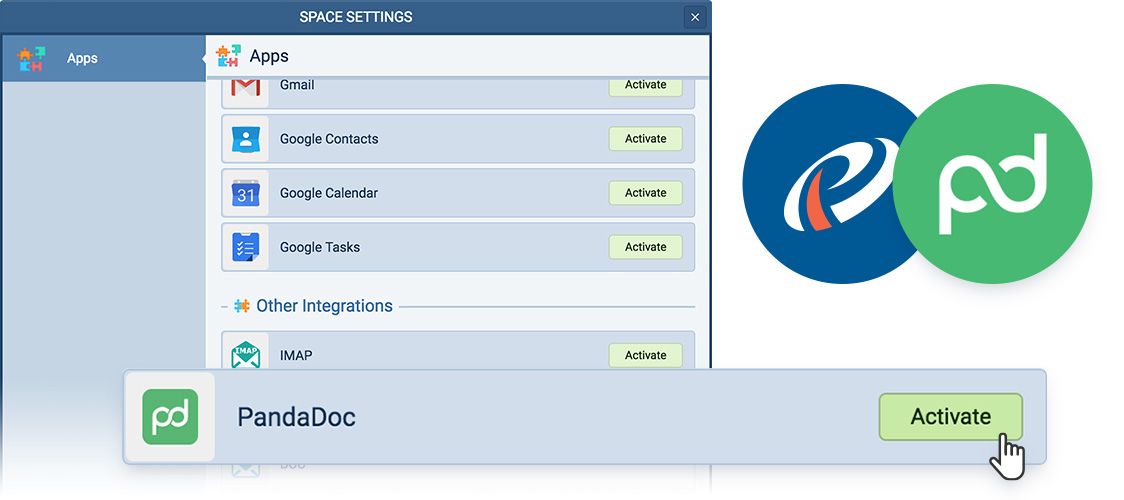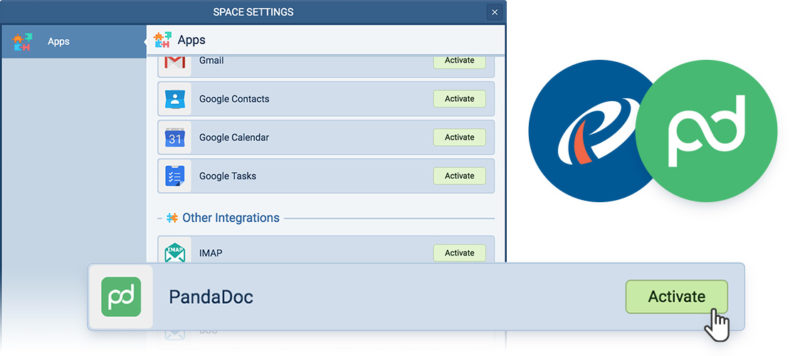 Creating proposals is an integral part of sales and usually, a laborious task that requires working outside your CRM. Now with the new PandaDoc integration for PipelinePipeline Sales pipelineis a visual representation of the stage prospects are in the sales process., you can save time and continue working right there in the CRM application.
Activating the PandaDoc integration is a simple as clicking a button and then you can immediately start realizing all the time saving and efficiency benefits of having proposals as part of your CRM workflow.
Now when you want to create a proposal you can immediately pull information directly from Pipeliner and populate the proposal or any other PandaDoc document you are using. To make it even more efficient Products can be populated from Pipeliner Opportunity into the PandaDoc Quote!
Plus you can save the proposal or document to whatever Pipeliner entity you choose (AccountAccount Account refers to a record of primary and background information about an individual or corporate customer, including contact data, preferred services, and transactions with your company., Contact, LeadLead Lead refers to a prospect or potential customer (who can be an individual or organization) that exhibits interest in your service or product; or any additional information about such entity., Opportunity) so it is easily accessible when you need to refer to it.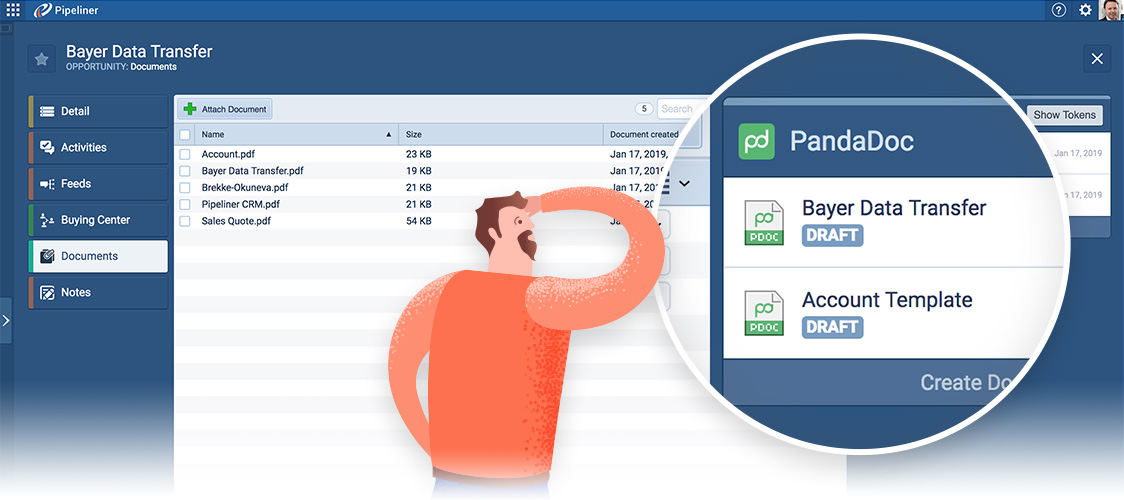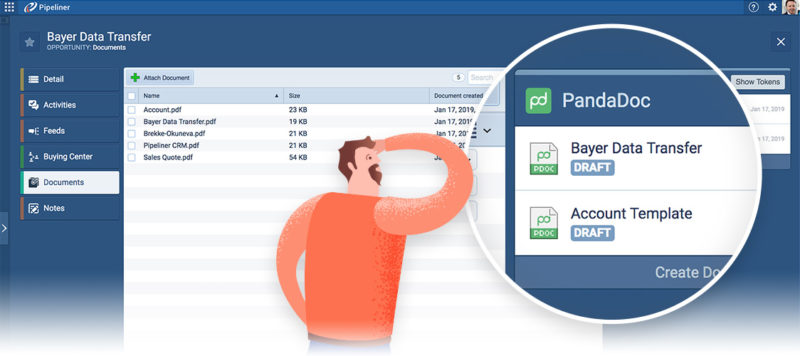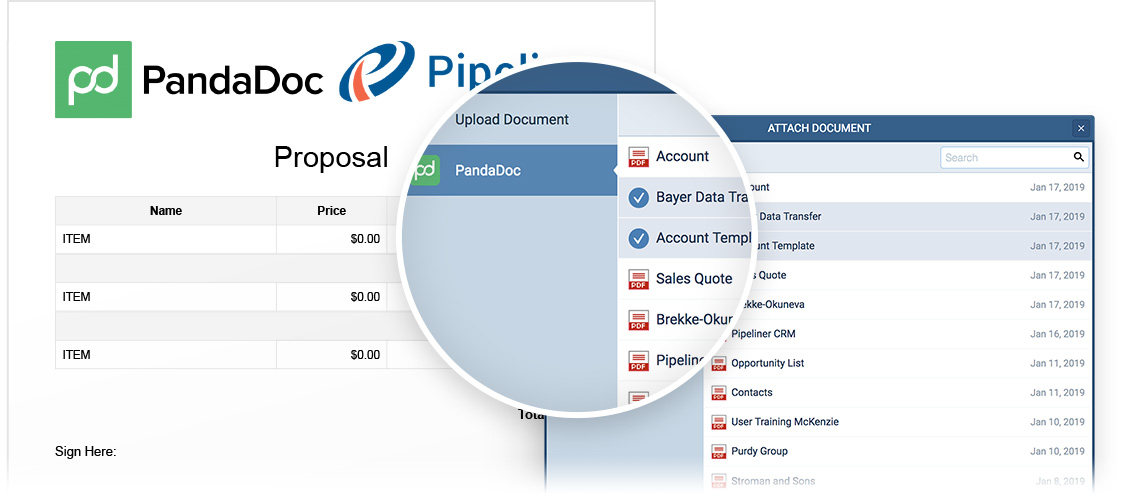 Plus you and your customers can eSign the documents or proposals and again it is all logged and saved in Pipeliner CRM – this means you always have the relevant documents related to a customerCustomer Customer is an individual or an organization that purchases a product or signs up for a service offered by a business. or prospect stored alongside all the other relevant customer information.
This full native integration enables business professionals to quickly and easily synchronize any dataData Data is a set of quantitative and qualitative facts that can be used as reference or inputs for computations, analyses, descriptions, predictions, reasoning and planning. between platforms to improve workflow efficiency.
Pipeliner and PandaDoc Together Bringing You Increased Efficiency!
Now your proposal and document workflows can be streamlined and optimized to save you time, serve your customer better and increase your efficiency.