Pipeliner Revenue

Revenue

Revenue is the amount of money a business generates during a specific period such as a year or a quarter; also called sales.

Wheel

   All the elements you need to succeed!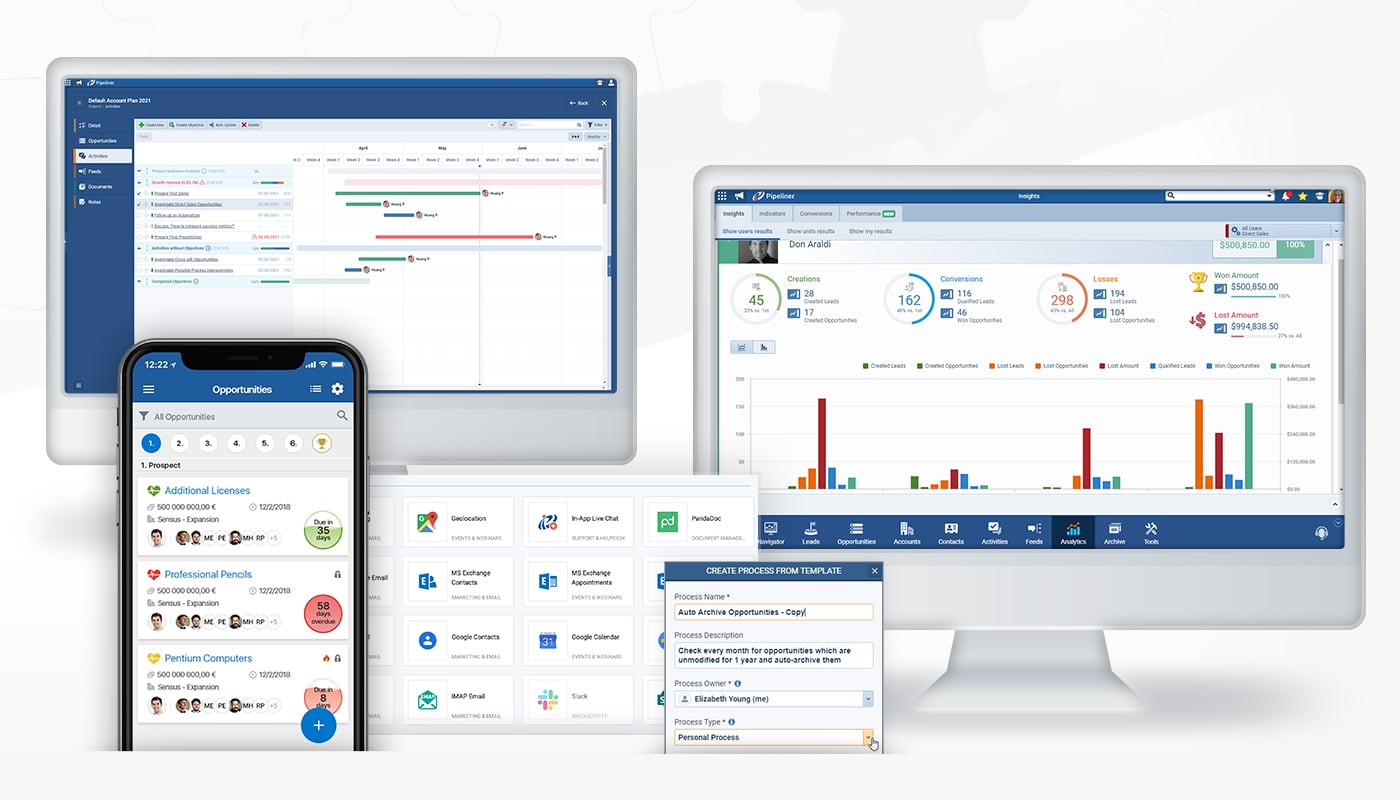 Visualization meets personalization!
Pipeliner offers users the ability to select what they see and how it is displayed. You can choose from the different views such as:
And use the Power Panel to define specifically what dataData Data is a set of quantitative and qualitative facts that can be used as reference or inputs for computations, analyses, descriptions, predictions, reasoning and planning. should be displayed on the screen. No other system offers users the flexibility to create personalized interfaces.
Whether you are looking to expand key accountsKey Accounts Key Accounts are whale spenders or VIP customers prioritized by sales reps and customer success; churn from these clients would be a detrimental loss to the company's revenue., complete customerCustomer Customer is an individual or an organization that purchases a product or signs up for a service offered by a business. deliverables or simply manage internal resources, our new project management tool allows you to do this from right inside the Pipeliner application.
Project document storage & access

Visual displays streamline task and activity management

Objective setting & tracking with related tasks associated

Project monitoring and statistics
Key Account

Account

Account refers to a record of primary and background information about an individual or corporate customer, including contact data, preferred services, and transactions with your company.

Management
Pipeliner is the only CRM to embed Key Account Management capabilities right into the core system — no need for expensive 3rd party products or integration headaches!
As we know, winning a new account is more costly and difficult than maintaining and upsellingUpselling Upselling is a selling technique where a seller introduces a more expensive, an upgrade, or add-on to a buyer to increase the average order value. an existing account and now you have the tools to do just that:
Pipeliner boasts the most comprehensive and flexible reporting engine available today, including:
Analytics

Analytics

Analytics is the active study of different types of data with the aim of discovering meaningful patterns and translating these into insight (such as historical analyses and forecasts), or action (such as those intended to improve business performance).

Engine
Data is the primary driving force in today's business decisions. Data alone, though, is no help — it must be analyzed and Pipeliner supports the four primary types of analytics:
Everything you need to empower you sales team to outperform the competition:
Embedded MarketingMarketing Marketing is the field, set of actions, or practice of making a product or service desirable to a target consumer segment, with the ultimate aim of effecting a purchase. & other Sales Collateral

Automated workflows triggered by buyerBuyer A buyer is an individual or organizational entity that purchases a product or subscribes to a service. actions

Targeted workflows triggered by the salesperson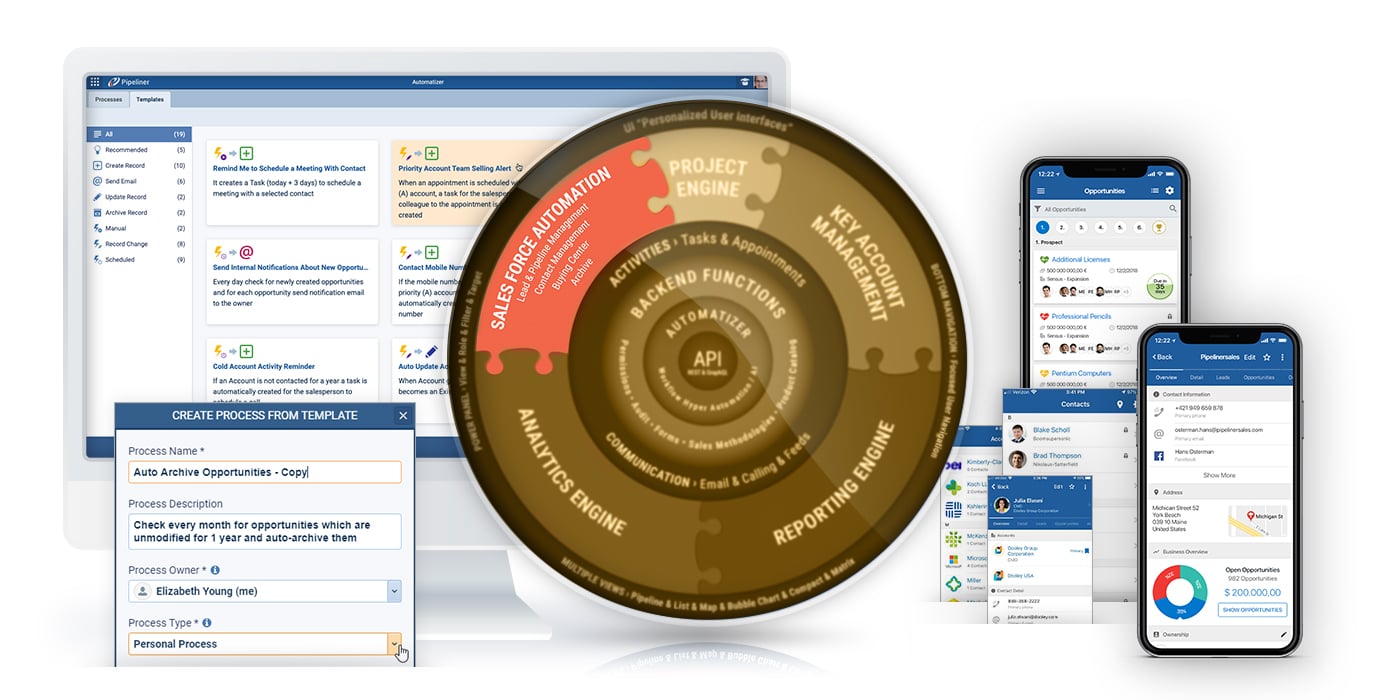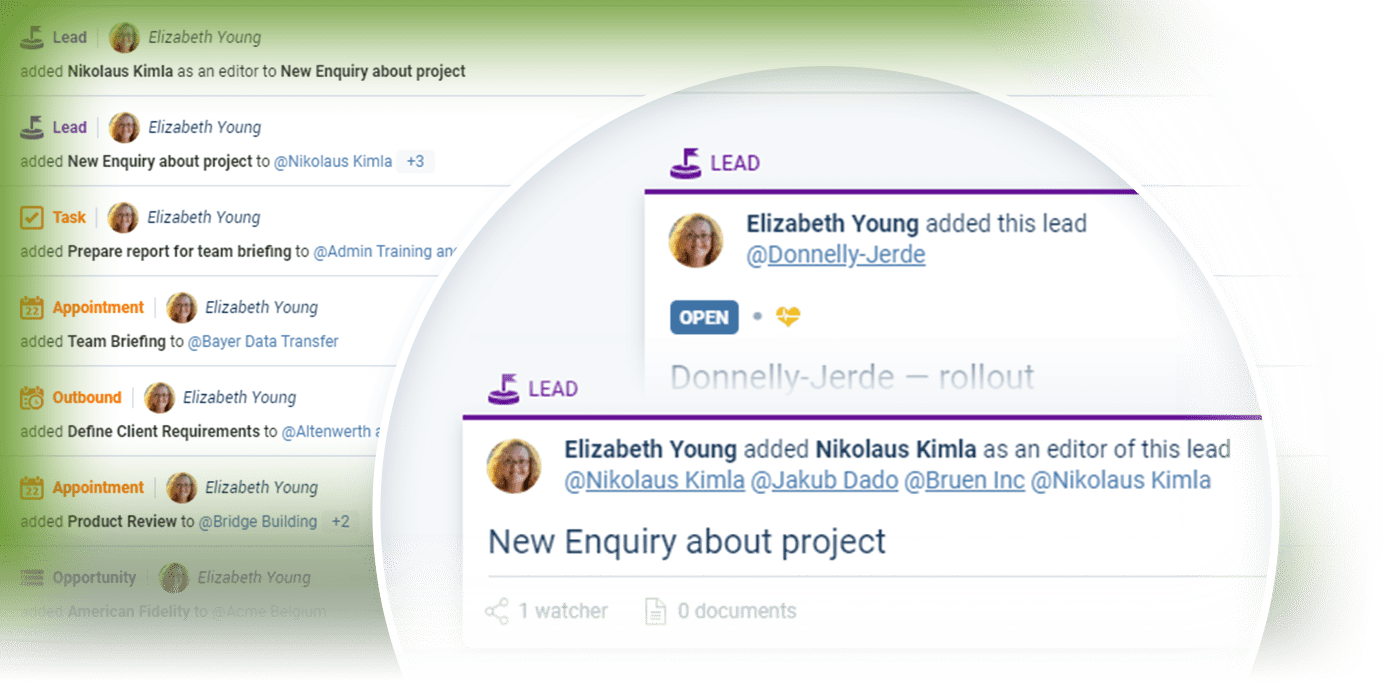 Transparency is the key to staying on task!
One way Pipeliner CRM delivers this is through the Feeds section…
Feeds provide a way to view all of the different interactions that are related to your Contact, LeadLead Lead refers to a prospect or potential customer (who can be an individual or organization) that exhibits interest in your service or product; or any additional information about such entity., Opportunity or Account records and other records related directly to them. Use Feeds to see emails, activities, messages posted directly to the Feed by someone on your sales team and much more.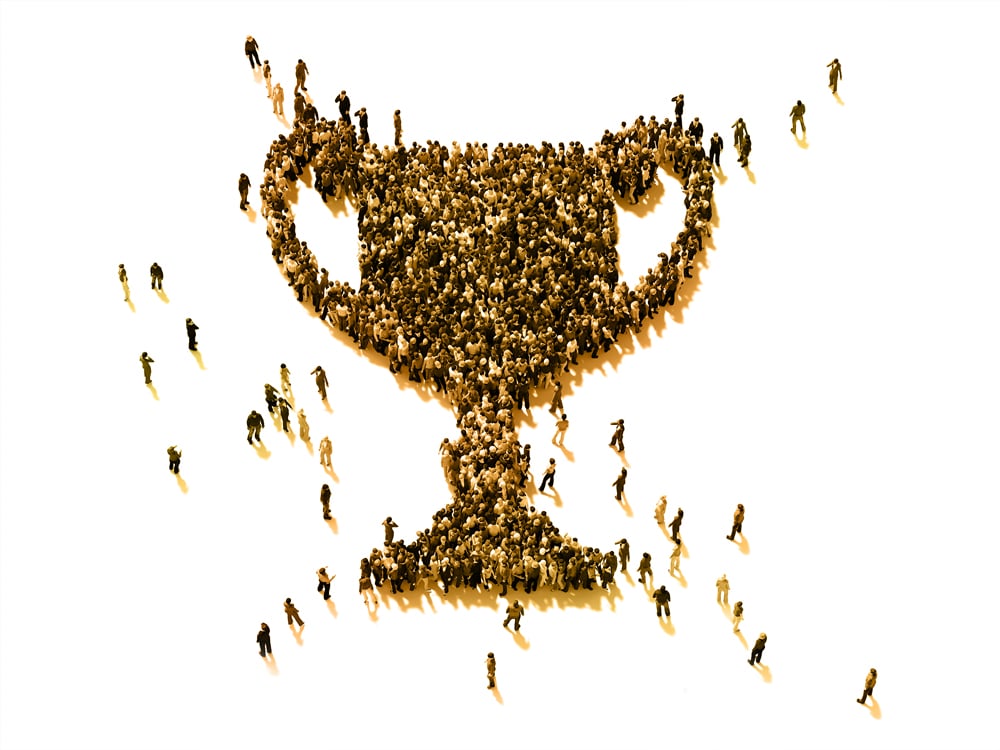 Another unique feature of Pipeliner CRM is that the backend administration is just as userUser User means a person who uses or consumes a product or a service, usually a digital device or an online service.-friendly and visual as the frontend application! This allows those working in the business to be admins and not rely on expensive, dedicated technical resources to administer the system.

Sales is demanding enough without routine and repetitive tasks taking up valuable selling time — this is why Pipeliner introduced the no-code, workflow automation engine, "The Automatizer".
Sales has never been so efficient!

We know you have other systems and applications that need to interact with your CRM system so we have made that easy by providing two APIs and a host of native and 3rd party integrations.
Your Revenue Engine!
Pipeliner CRM has a unique combination of elements that power:
High-value, win/win relationships with your customers

Sales teams to collaborate with prospects, customers & internal teams

The highest level of visibility, transparency, and predictability for your business
This ebook is on the subject of "Win Together." It falls under the same context as"win-to-win" described in my book Network Selling: Guarantee Success for the Digital Age. Today, this aspect of sales is more important than ever, and must also be part and parcel of CRM solutions.
"For some years I've been saying that, as a society, we're in the midst of a transformation. Given what's happened in the last couple of years, there's no one left who is disagreeing with me! It's become very obvious."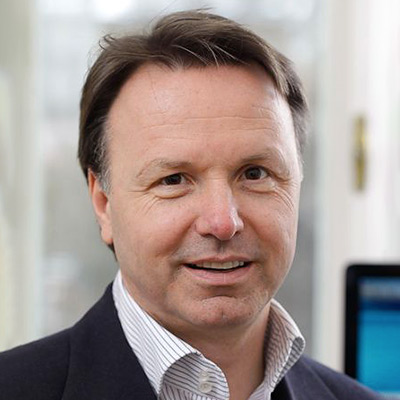 Nikolaus Kimla,

CEO at Pipelinersales, Inc.
A common term in sales today is EQ, which stands for "emotional I.Q." It means the skill a salesperson has in reading emotions and utilizing them in sales. It means empathy and a number of other abilities. The short version is, it's an I.Q. when it comes to emotions. But just as with our Network Selling model, E.Q. isn't just for sales, either. It's actually the missing factor in human interactions, for confrontation—a common "tool" in human interactions—doesn't actually handle anything.
"You can have everything in life you want if you will just help enough other people get what they want."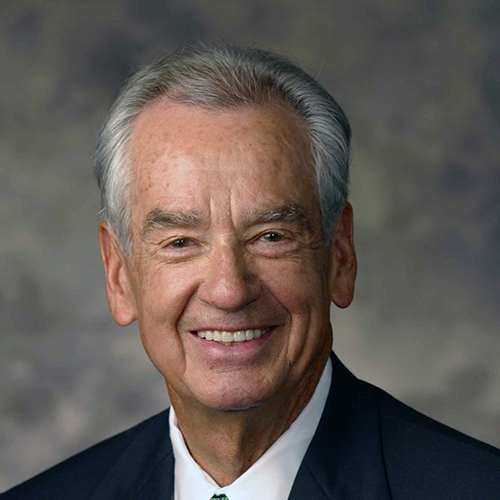 Zig Ziglar