Customizable CRM Solution

Solution

Solution is a combination of ideas, strategies, processes, technologies and services that effectively helps an organization achieve its goals or hurdle its challenges.
Given the diversity of businesses and business processes, it is essential that you have a customizable CRM solution to meet those needs.
Today, userUser User means a person who uses or consumes a product or a service, usually a digital device or an online service. experience is what drives people to interact with you rather than the cost of your goods or services. You should foresee people's requirements and exceed their expectations if you want to become a real competitor. This is the reason why a customizable CRM platform will help you become a strong competitor in your industry, a commercial success, and a well-known brand online.
What is Custom CRM Solution?
A custom CRM precisely matches the requirements, workflow, and internal procedures of your firm. A customizable solution that enables you to manage clientClient A client is an entity who pays another entity for products purchased or services rendered. Also called a customer. relationships and interactions in your own special style makes it easier for all of your company's departments to collaborate, monitor progress, and produce reports.
In addition to its many advantages for maintaining client connections, a custom CRM solution is critical to your team in terms of attracting new customers, offering assistance, facilitating communication, and tracking processes between several departments.
One of the most crucial choices you'll ever make for your company is building your own CRM. Why? Because it's the key to releasing dataData Data is a set of quantitative and qualitative facts that can be used as reference or inputs for computations, analyses, descriptions, predictions, reasoning and planning.'s potential to improve decision-making, boost revenueRevenue Revenue is the amount of money a business generates during a specific period such as a year or a quarter; also called sales., offer accurate insights, improve consumer relationships, and more.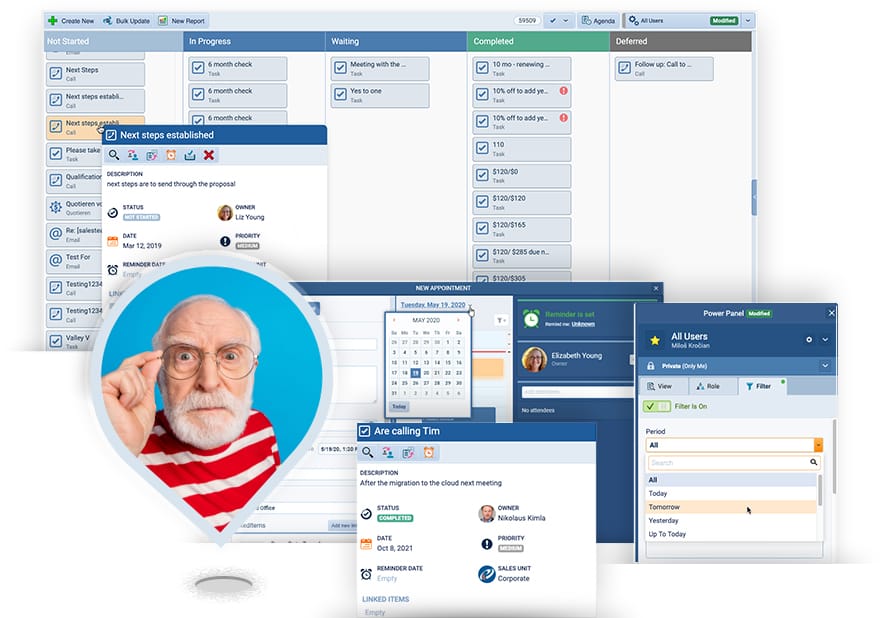 Top Reasons to Have Customizable CRM Software
EnterpriseEnterprise Enterprise (in the context of sales) is a relatively large organization typically composed of multiple levels, locations, and departments which need multi-layer software systems that support collaboration across a large corporate environment.-wide Despite having all the capabilities, CRM scarcely meets the requirements of your company's workflow. For your benefit, we've chosen the top four justifications for getting custom CRM software for your company in this post.
In order to interact with their clients, most businesses often employ 5 to 8 distinct types of communication, including phone conversations, text messages, emails, accounting software, social media platforms, consultants, and more.
Building a custom CRM from the start could seem intimidating, but Pipeliner CRM will make it a lot simpler for you to tailor it to your needs.
Still unsure? Let's look at the main justifications for having a custom CRM system.
  It is made to fulfill your needs
A pre-built CRM system is typically geared to draw in the most business. They are crammed full of all-too-hyped capabilities that might only sometimes be useful for your company's productivity. However, a customized CRM system ensures you get what you need without any extraneous problems because the CRM solution is created to match the needs of your team's business operations.
  A cheaper option than your pre-built CRM
A SaaSSaaS SaaS is an acronym for Software as a Service. productProduct Product refers to anything (an idea, item, service, process or information) that meets a need or a desire and is offered to a market, usually but not always at a price. that often comes with a monthly or yearly subscription plan is included with the majority of pre-built CRM software. But there are certain limitations on these bundles. Additionally, the price they charge depends on the number of contacts in your company and the options that are offered. As a result, most pre-packaged CRM solutions include capabilities you might never actually use, and you might even miss out on some crucial ones.
Sticking with bespoke CRM is the best choice if you want to improve your company's overall operations.
  Shorten the onboarding

Onboarding

Onboarding is the process or act of introducing a new customer to your product or service; or integrating a newly hired employee into your workforce or team.

period
We are all aware that a successful training and onboarding program may make new hires feel at home in their new positions and shorten the time it takes for them to start producing at work. In contrast, you can quickly cut the time-consuming onboarding process and increase staff productivity by employing a simple UI of a custom CRM system.
  It simplifies the scaling process
You must extend the use of your CRM to other departments if you want to enhance automation and information exchange in your company. While you are the single owner of your product in a bespoke CRM system, you can make your own customizations to get CRM capabilities that cater to your particular business needs.
Experience Pipeliner CRM Now
Pipeliner allows salespeople to take control of their opportunities, remain consistent through every stage of the
sales process

Sales Process

Sales Process is a series of strategic steps or a set of activities aimed at driving sales growth through the alignment of personnel, market insight, methodologies, relevant business units, and technology.
, and always stay focused on important priorities. It's the CRM that salespeople actually enjoy using.
Try Pipeliner CRM for Free
Important Aspects
Every company is unique. It has its own business processes and even processes within those processes. A CRM application that doesn't consider that aspect of the business will not be helpful.
Customizable to Sales Process
Today a majority of companies have realized the importance of having a precise sales process –­­ that series of steps that take an opportunity from leadLead Lead refers to a prospect or potential customer (who can be an individual or organization) that exhibits interest in your service or product; or any additional information about such entity. all the way to a close. A sales process has particular steps to its evolution.
But after a company has invested the time and resources to develop a sales process, the company's CRM application must then totally mirror that process, or the sales process's value will be limited. Therefore, a CRM solution must be rapidly customizable to a company's sales process to truly function as a solution.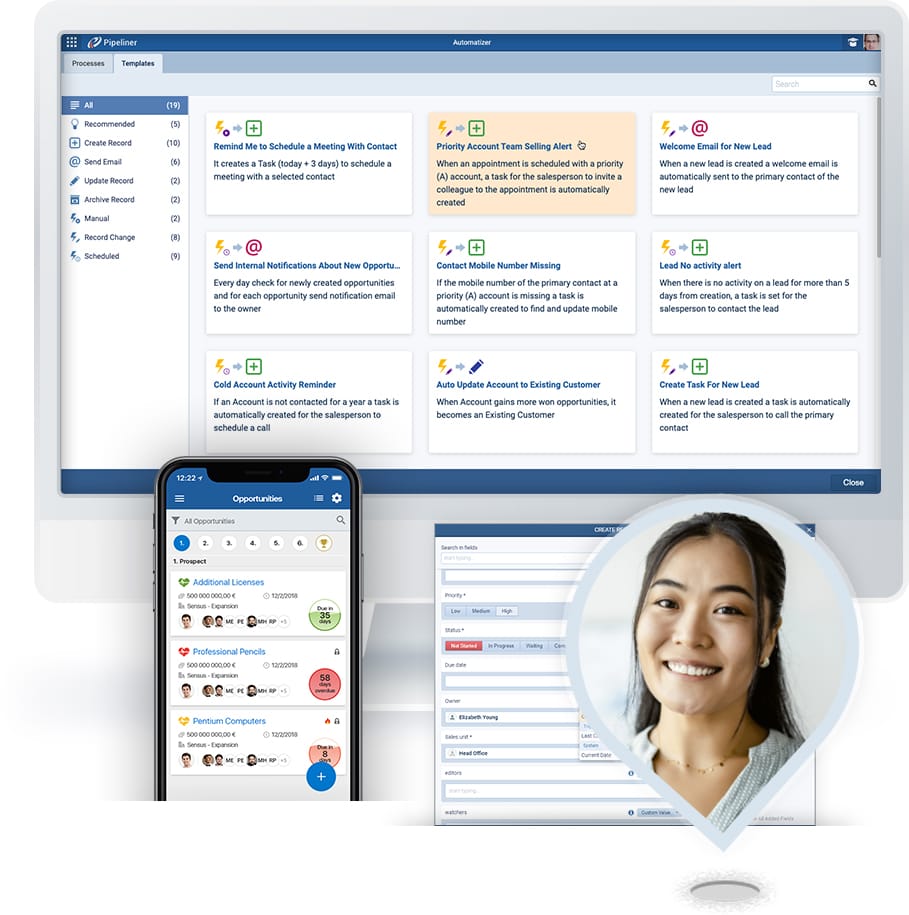 First you harmonize, then you customize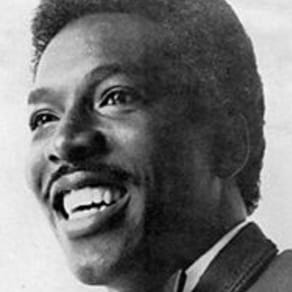 Wilson Pickett
Tasks and Activities
Within each stage or step of a company's sales process are various tasks and activities which a sales rep uses to bring an opportunity through that stage. These tasks and activities are usually based on the best practices of the most experienced and proven sales reps.
Today a leading-­edge CRM solution allows tasks and activities to be an operating part of each stage. These can be a series of checkboxes that a rep checks off as the sale progresses. Additionally, they can even be a series of required steps a rep must take before an opportunity can be moved to the next stage.
As with the sales process, these tasks and activities are completely different from company to company. Therefore a CRM solution should allow total and rapid customization of tasks and activities as well.
Templates and Fields
Within CRM, each accountAccount Account refers to a record of primary and background information about an individual or corporate customer, including contact data, preferred services, and transactions with your company. will have its own form consisting of templates and fields. Like all the other elements above, these are useless to a company if they are not customizable. Hence templates and fields should be fully customizable as well.
Sales POP! • Purveyors Of Prosperity