Relationship Mapping
Because they frequently involve important stakeholders from both sides, B2BB2B B2B is an acronym for Business-to-Business, a model for selling, relationship-building, or engagement. relationships between two large firms can be highly complex. An overview of these commercial connections is provided by customerCustomer Customer is an individual or an organization that purchases a product or signs up for a service offered by a business. relationship mapping, which is very useful for customer successCustomer Success Customer Success is a proactive mindset, function, department or strategy commonly adopted by B2B companies to optimize business with customers, reduce churn rate, drive profits and increase the predictability of recurring revenue. and other departments like accountAccount Account refers to a record of primary and background information about an individual or corporate customer, including contact data, preferred services, and transactions with your company. management.
Among other advantages, it can assist you in finding ways to maximize retention, uncover ways to cultivate relationships with customers and identify cross-sell and upsell chances.
What is Customer Relationship Mapping?
An organizational chart showing the major decision-makers on both sides and their current relationship is included in relationship mapping, a visual representation of a customer's account. This diagram, which also goes by the names context diagram and interaction model, contains information about the motivations, objectives, and other considerations that may be important for the relationship between the two entities.
Customer Success Managers, Marketers, and Customer Support Representatives can all benefit greatly from Customer Relationship Mapping, which is an essential business tool for Account Managers. It can serve as a stepping stone for creating successful company plans that, in the end, can help achieve key business objectives.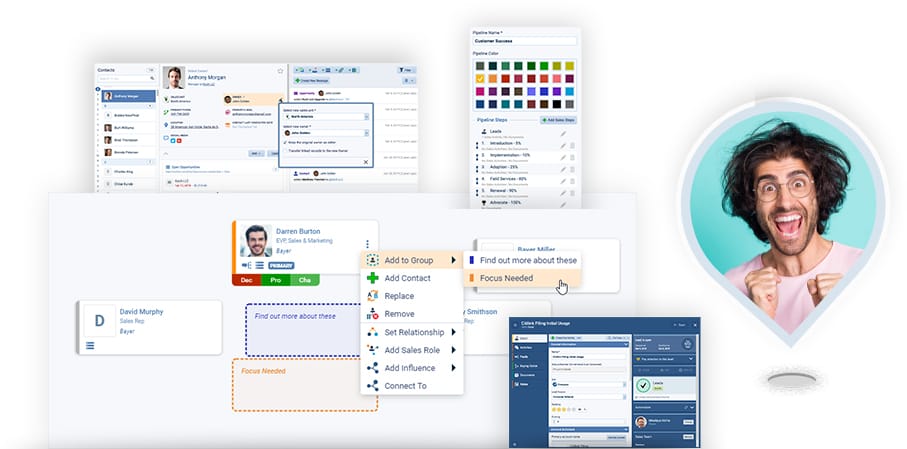 Why Is It Important?
Revenue

Revenue

Revenue is the amount of money a business generates during a specific period such as a year or a quarter; also called sales.

Generation
By selling more to your present clients, you can raise your revenue by identifying cross-sell opportunities with the use of customer relationship mapping. Key account managers specifically examine the map to find needs within the customer's organizationOrganization Organization is a cohesive group of people working together and formally bound by a shared identity (e.g., one team, company, club, etc.) and a common purpose (e.g., business growth, athletic victory, etc.)..
Getting New Customers
In order to direct prospects through the sales funnelSales Funnel Sales Funnel is a visualization of the sales process that defines the stages through which prospective customers go through as they are led by sales professionals towards a purchasing decision., you may discover crucial decision-making and highlight their needs by analyzing the visual depiction of the relationship you want to develop with them. Customer mapping will show you the order you need to take. This is especially useful when sealing the deal requires many touchpoints with people within that business.
Protecting Current Clients
Knowing where your consumers are having problems can help you address them before they decide to stop using your goods or services. Relationship mapping will also assist you in developing strong bonds with your clientele. It can even assist you in identifying any potential competitors.
Easily integrating newcomers
You're going to occasionally welcome new team members, whether it's because you choose to grow your key account management team or someone else is departing, and you need to fill that role.
Customer relationship mapping can assist new hires in understanding their responsibilities in-depth and visualizing their place in the organizational structure.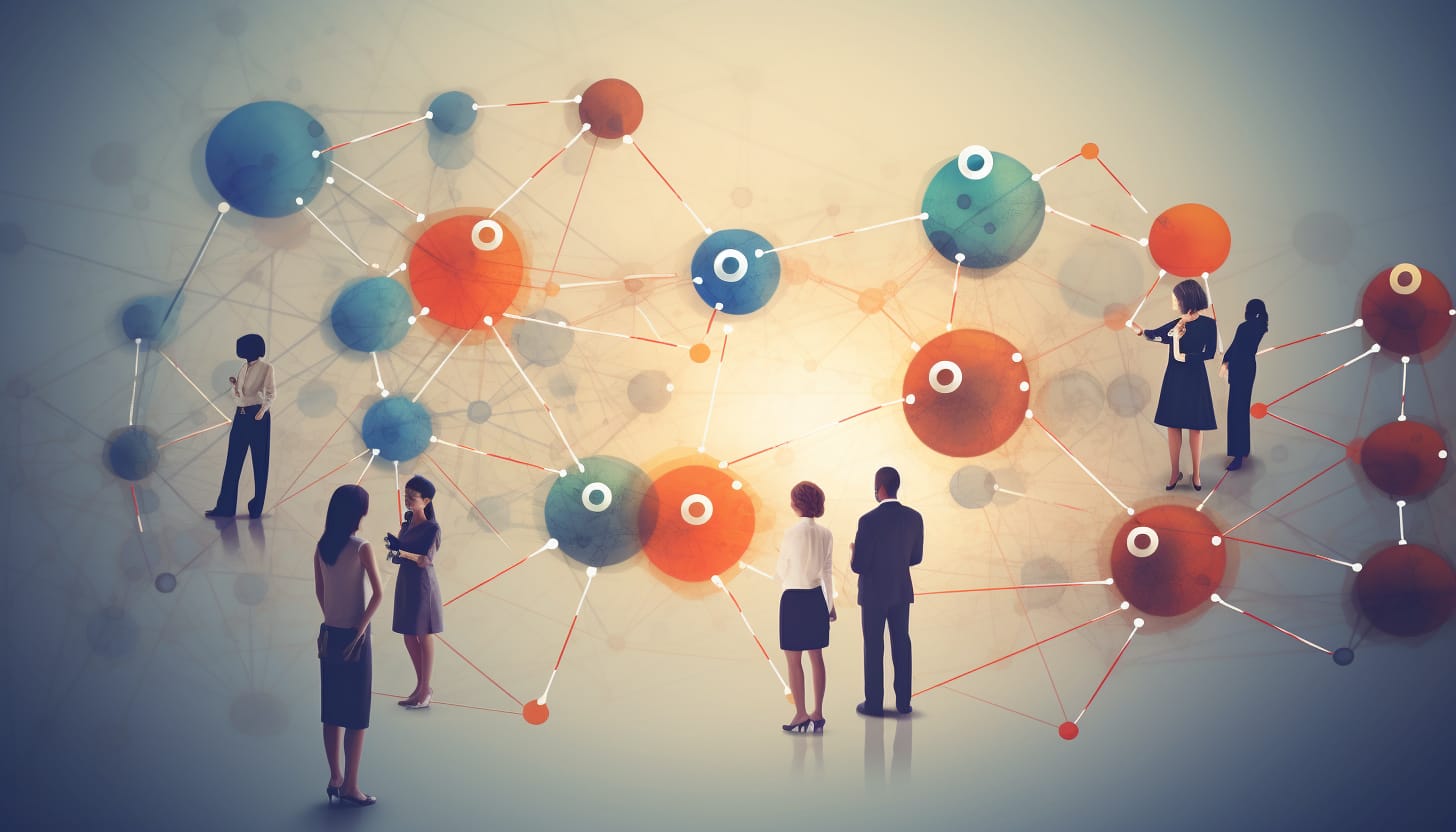 Steps to Create a Relationship Map
A relationship map can be made simply and logically. You will almost certainly have a solid relationship map if you take the below steps.
1 › Clarify Your Interest
It's crucial to clearly express your interests prior to starting the process of constructing your connection map.
There are three broad categories into which interests can be divided: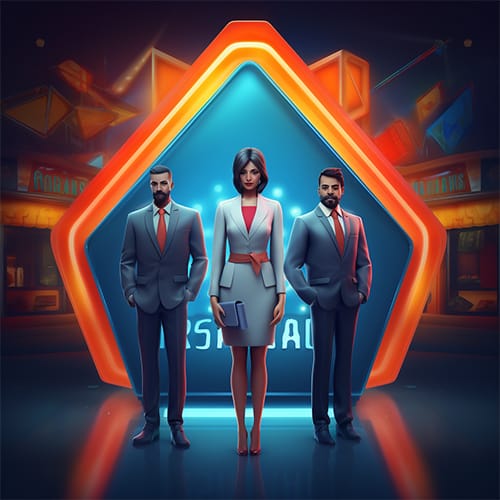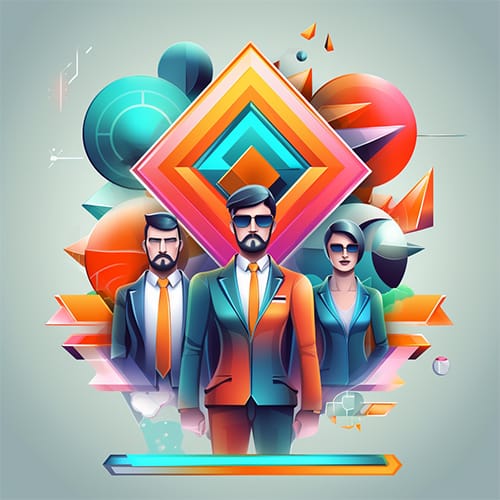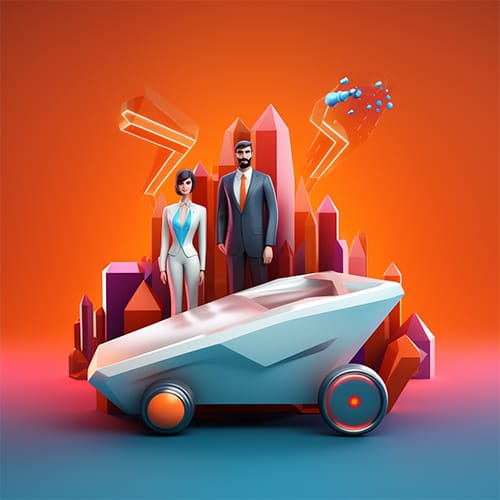 No matter how varied or streamlined your interests are, you must know how to prioritize them before you can begin to pursue them. The next stage is to prioritize and detect conflicts between these interests.
2 › Determine Every Relevant Stakeholder

Stakeholder

Stakeholder is an entity with an interest in a company, process, or product, and which is typically concerned about its wellbeing.
Making sure that no one who matters is overlooked is the largest challenge in this step. Make a list of all the people who can influence negotiations in your customer's company. Include the most significant individuals, such as the CEO, CFO, and COO. But also be sure to list any representatives who participate in negotiations or gain from your productProduct Product refers to anything (an idea, item, service, process or information) that meets a need or a desire and is offered to a market, usually but not always at a price..
3 › Determine the connections between the stakeholders
Once you comprehensively understand all parties involved, both on your end and those of your clients, you should analyze and ascertain all existing links between entities. There are three different categories of relationships that you should be aware of:
Deference
Due to a person's position in the hierarchy, their level of seniority, or their level of knowledge, they will always comply with another person's requests.
Influence
When someone is highly inclined to comply with another's requested due to another's credibility and trust.
Antagonism
When two people are at odds with one another, neither will do as the other requests. The first person can even demand that the second person do the exact opposite of what the first person wants.
4 › Create a Plan to Use With the Map
When the customer relationship mapping is complete, the moment has come to select a strategy and lay out a plan of action. Three well-known tactics are available for you to choose from:
Bootstrapping: With this method, you must begin small, with less significant individuals and relationships. Then work your way up to more challenging partnerships.
Pyramiding: This approach suggests starting with the most significant connections and working your way down to the ones that are simpler to exploit, which is the exact reverse of bootstrapping.
Backward mapping: Discover the decision-maker who could make or break the deal first. Then work your way down the chain of command until you find the person who will be the easiest to influence.
Experience Pipeliner CRM Now
Pipeliner allows salespeople to take control of their opportunities, remain consistent through every stage of the
sales process

Sales Process

Sales Process is a series of strategic steps or a set of activities aimed at driving sales growth through the alignment of personnel, market insight, methodologies, relevant business units, and technology.
, and always stay focused on important priorities. It's the CRM that salespeople actually enjoy using.
Try Pipeliner CRM for Free
Relationship Mapping in CRM
Relationship mapping should ideally be integrated into your CRM solutionSolution Solution is a combination of ideas, strategies, processes, technologies and services that effectively helps an organization achieve its goals or hurdle its challenges.. Thus, a salesperson will constantly be aware of the position of the intended recipient in relation to all other influencers. This will happen both inside and outside of a company, before making a call, visiting, or even sending an email.
Maintaining a Healthy Relationship
The information in this article should help you create a relationship map that your key account management team can use. Use to enhance retention, increase income from current clients, and attract new clients. Relationship mapping is a complex process that might need further investigating.
Sales POP! • Purveyors Of Prosperity