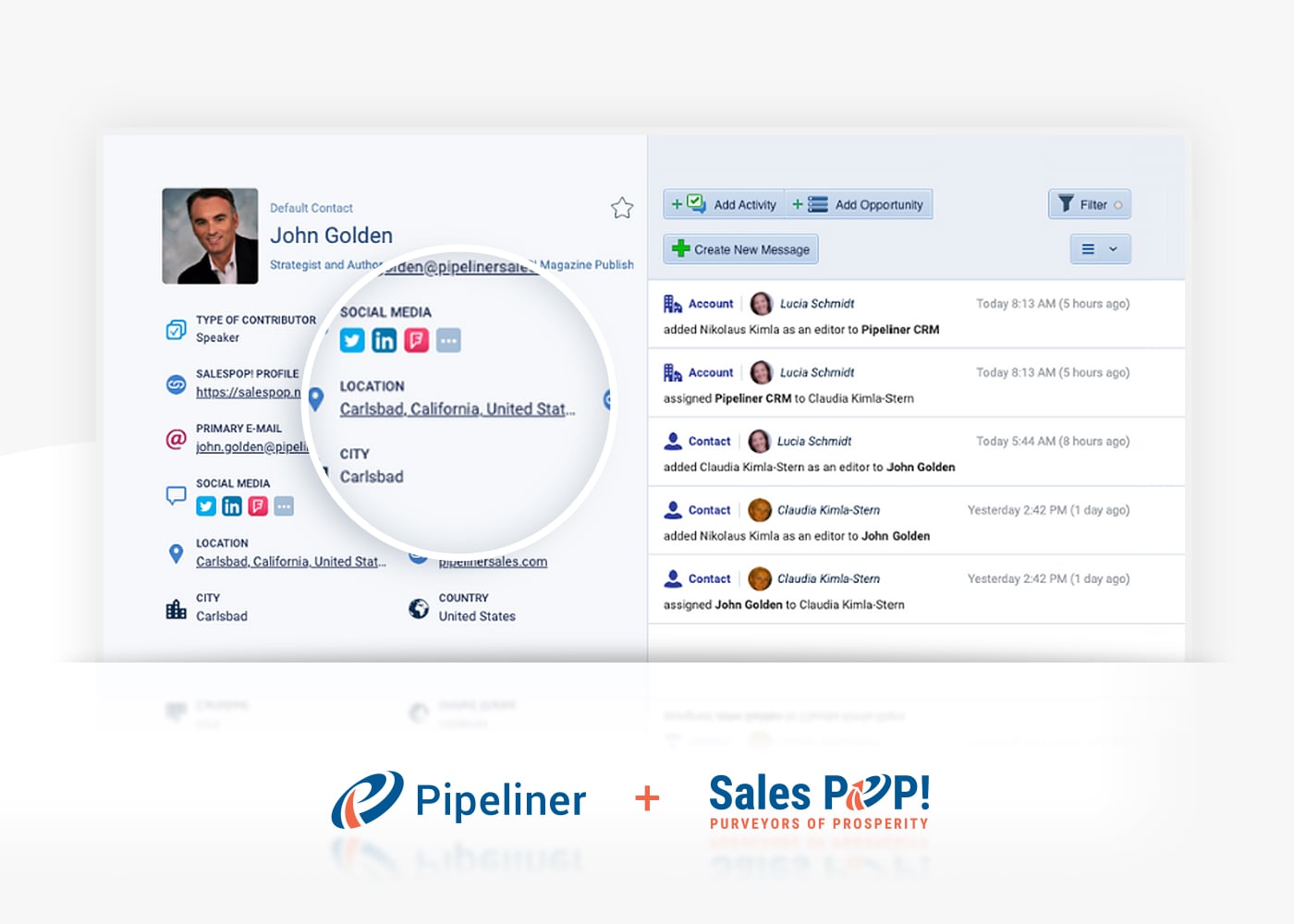 What Does This Mean?
Pipeliner is the first CRM to make a database of global experts available to its customers from right inside the system. This database, called ExFind (Find An Expert) will allow all Pipeliner customers and other invited users who have a need for additional services such as, for example, sales or marketingMarketing Marketing is the field, set of actions, or practice of making a product or service desirable to a target consumer segment, with the ultimate aim of effecting a purchase. consulting, leadership training, keynote speaking, etc, to search for and find the provider that best fits their needs. The customers can search using a multitude of parameters such as expertise, location, as well as view the very detailed profile of the individual experts.
Whether it is internal teams, partners or customers, we believe that everyone can win together & that technology should facilitate collaboration & partnership.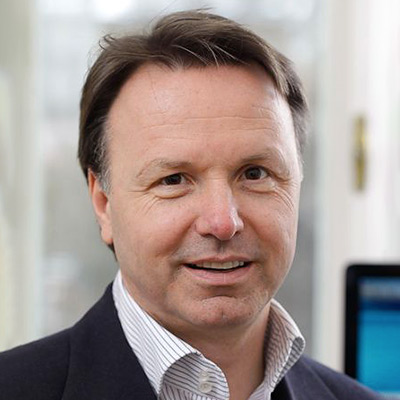 Nikolaus Kimla,

CEO at Pipelinersales, Inc.
Why Are We Doing This?
This is part of our "Win Together" philosophy where we can showcase your expertise and our customers can find the help they need when they need it.
There is no cost for being included in this listing and we will provide you with access to maintain your own profile so that it is always current. The database also provides you with the opportunity to search for and connect with other experts to expand your network and maybe uncover some synergies.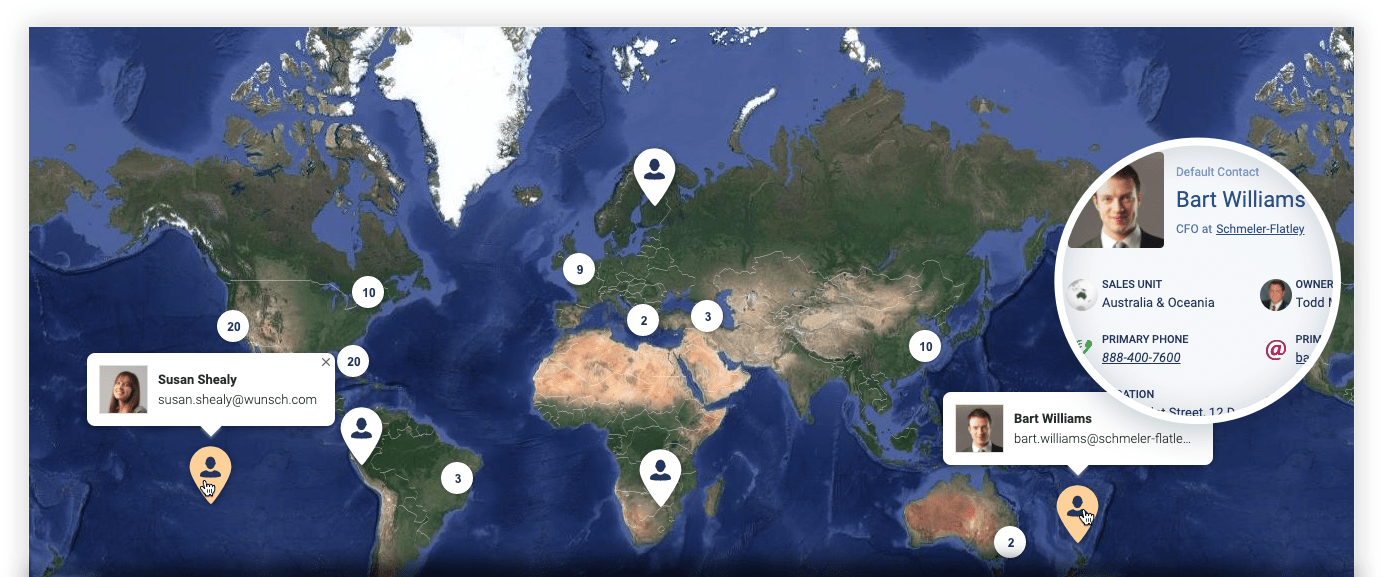 What Additional Opportunities Does This Provide?
Again in the spirit of "Win Together" we will provide additional opportunities to raise your profile with our customerCustomer Customer is an individual or an organization that purchases a product or signs up for a service offered by a business. base through being featured in our Pipeliner CRM newsletters and actively promoted in other ways, such as being a featured expert on the homepage of Sales POP!
In return for this higher level of promotion we are not asking for any financial commitment, rather we simply ask that you refer leads to Pipeliner where appropriate. In other words, the currency for additional promotion is leads!
The benefits to you are two-fold:
You receive more exposure among our growing customer base

You earn a 25% commissionCommission Commission is the amount of money a sales professional earns for reaching a specific sales volume or for executing one or more business transactions. on the first invoice for any leadLead Lead refers to a prospect or potential customer (who can be an individual or organization) that exhibits interest in your service or product; or any additional information about such entity. you refer that closes
There is no selling required, no exclusivity and you retain your complete independence.
PROMOTION LEVEL
DETAILS
INCLUSION CRITERIA
LEVEL I

Inclusion in Global Expert Database in Pipeliner CRM
Accessible to & Searchable by Growing Pipeliner Customer Base
Access to Update & Enrich Your Listing

As a contributor to Sales POP! and/or Pipeliner you are included by default as our gift to you.
LEVEL II

Everything in Level I plus…
Plus being featured in our Pipeliner Product

Product

Product refers to anything (an idea, item, service, process or information) that meets a need or a desire and is offered to a market, usually but not always at a price.

Newsletter and in Sales POP!
Other promotional opportunities such as promoting your book & more.
And if you have a service or offering that some of our customer base might be interested in we will introduce you to them.
AND the opportunity to earn 25% of the first invoice of any lead that closes.

To qualify for the additional promotional opportunities all you need to do is to refer a lead — the more leads referred the more promotional exposure you will receive (Click Here for Ideal Customer Profile).
The Pipeliner Manifesto
What is a manifesto, and why have we, the developer of a CRM solutionSolution Solution is a combination of ideas, strategies, processes, technologies and services that effectively helps an organization achieve its goals or hurdle its challenges., created one?
A manifesto is defined by the dictionary as "a public declaration of intentions, opinions, objectives, or motives." This is our public declaration of the intentions behind Pipeliner, and our objectives and motives for the product and for our company.
Pipeliner CRM is many things. It is the most visual CRM on the market–we call it Instant Intelligence, Visualized. It is the first CRM that truly empowers salespeople, and has as its goal the freeing of salespeople so that they can truly flourish and succeed.
Due to continued enhancements, every month Pipeliner and its users can grow together.
Johann Jessenk,

Sales and Business Development Manager, Prisma Solutions