No More Need for Full-Time CRM Administrators
Traditional CRM applications required substantial in-house support from CRM administrators. CRM administration was usually full-time, and often meant more than 1 person in the role. On top of all that, extensive training (weeks or months) was also required for these administrators.
Administration is but one of many traditional CRM molds that Pipeliner has broken. A full-time administrator is rarely if ever needed for Pipeliner; it is usually accomplished in a few hours a week. No special training is needed—an understanding of Pipeliner and its functionality can be gained in hours, a few days at most.
A major reason for this administrative ease of use and understanding is Pipeliner's administrator features. These features provide functionality that not only make administration a snap, but allow users to perform functions that previously could only be performed by administrators.
It really is a whole new era in CRM.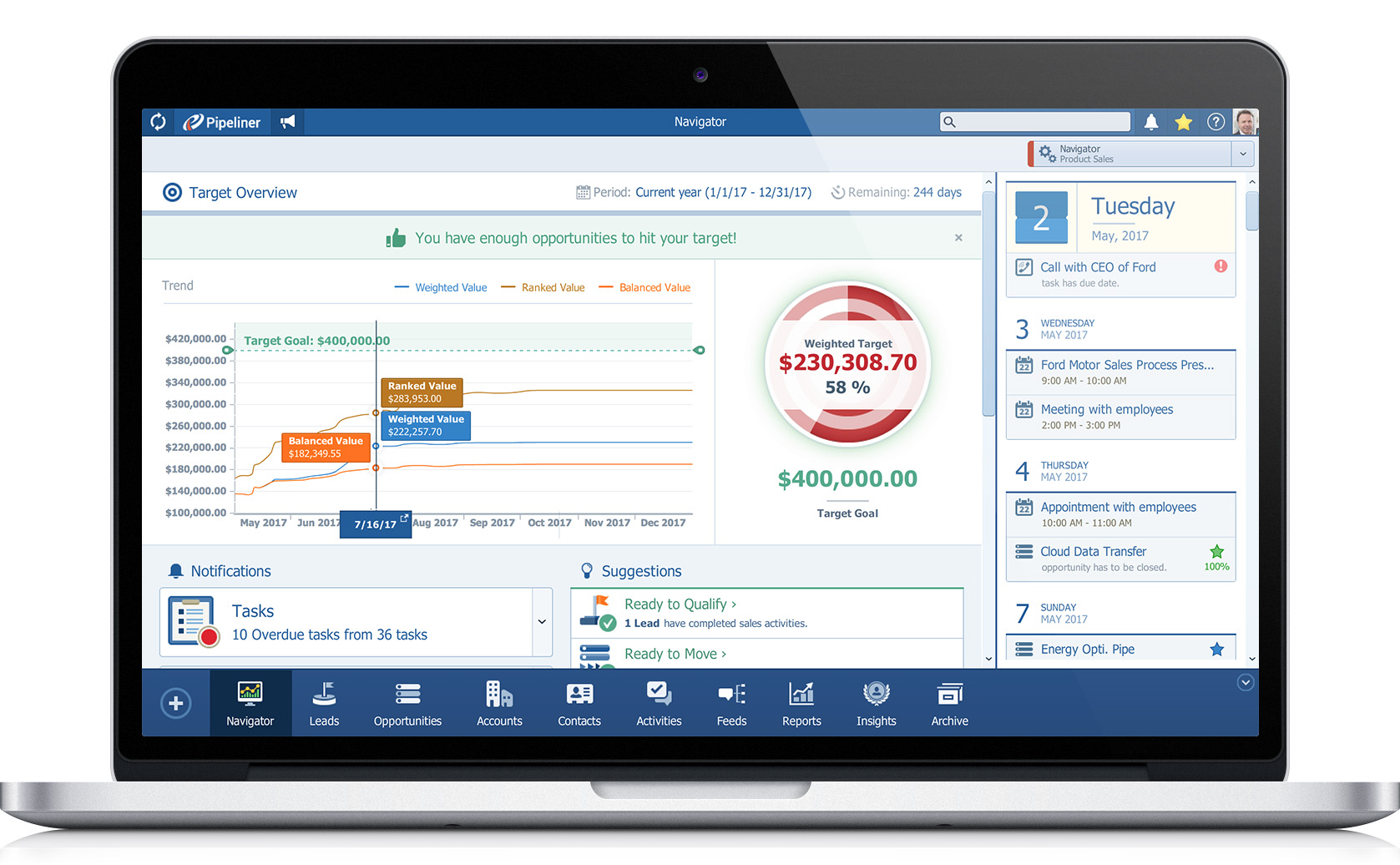 Learn More! Further Resources
There is a lot behind Pipeliner CRM–and there is much you can learn from knowing about it. Hence we have provided this additional resources for you.
From these resources you'll learn all about things like how the Pipeliner Selling System forms a solid foundation for any sales pipelineSales Pipeline Sales Pipeline is a type of visualization showing the status of each sales prospect in the customer life cycle or sales process., how a sales pipeline is best created, the crucial role of leading and lagging indicators and much more. They are free of charge to you–so enjoy!