Pipeliner CRM's Built-In Help
We make our Help functionality as friendly as possible—by building it right into Pipeliner.
You can access Help from any feature in the software, and a Help screen about that feature appears. "Hot spots" are embedded throughout – click and an explanation of that particular functionality (where that "hot spot" was located) will then show up on the right-hand side.
Greatly Reduces User

User

User means a person who uses or consumes a product or a service, usually a digital device or an online service.

Training
Our Built-In Help improves the effectiveness of (and time spent on) user training. For many features, a user can simply go to that feature in Pipeliner, select Help from the Tab Menu and learn all about it themselves. This is also handy if a user forgets some of the training they received. They can just select Help about any feature – and always be able to refresh their knowledge.
Other Helpful Tools
From the Help menu at the bottom right of any Pipeliner screen, you can also access:
About Pipeliner – General information about the product

Product

Product refers to anything (an idea, item, service, process or information) that meets a need or a desire and is offered to a market, usually but not always at a price.

, its purpose, and its uses
Getting Started – A "Quick Start Guide" to get any user off the ground
What's New? – A tour of the latest version and features
Contact Support – A form to contact Pipeliner Support without having to leave your CRM
Product Feedback – Leave product feedback on our Forum page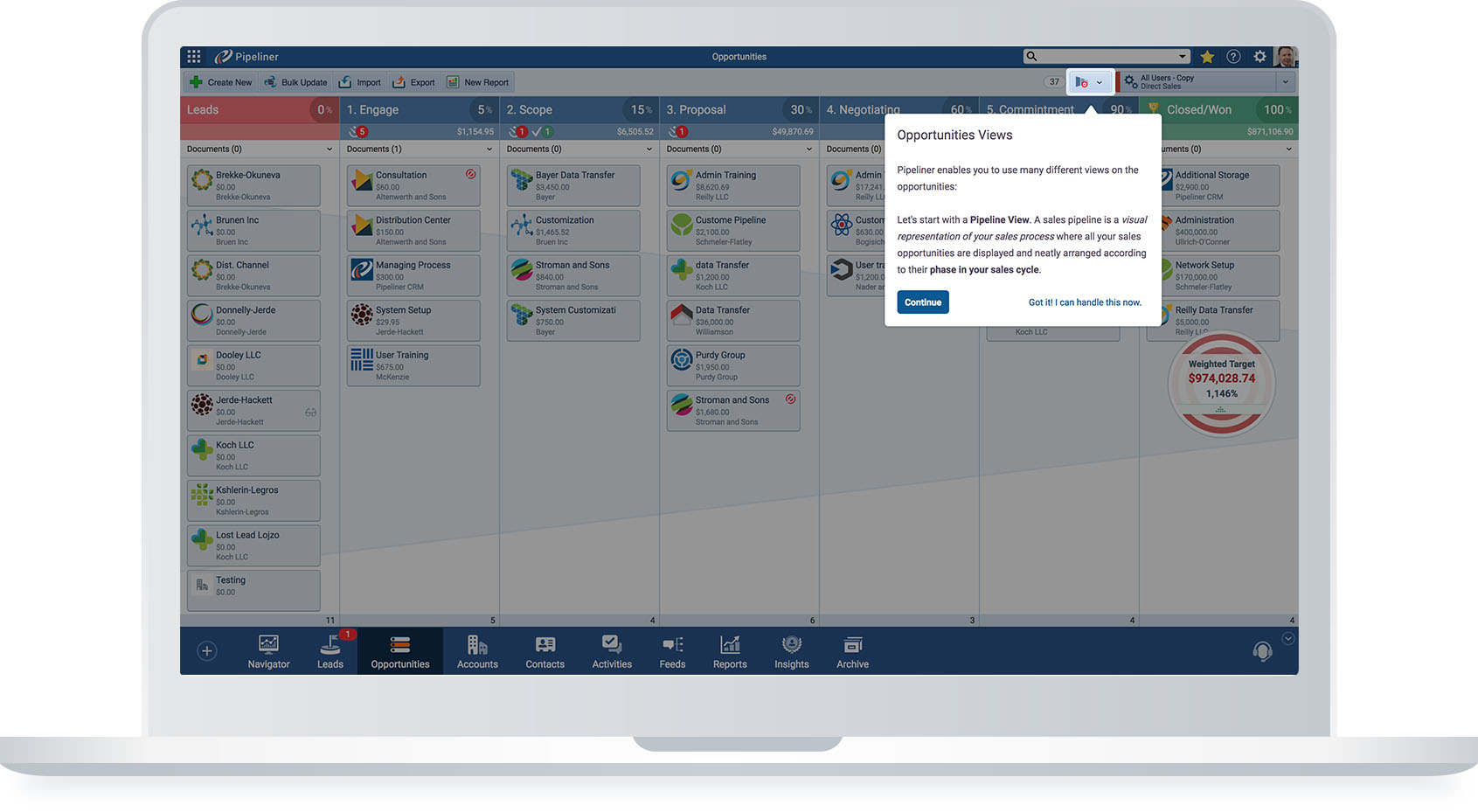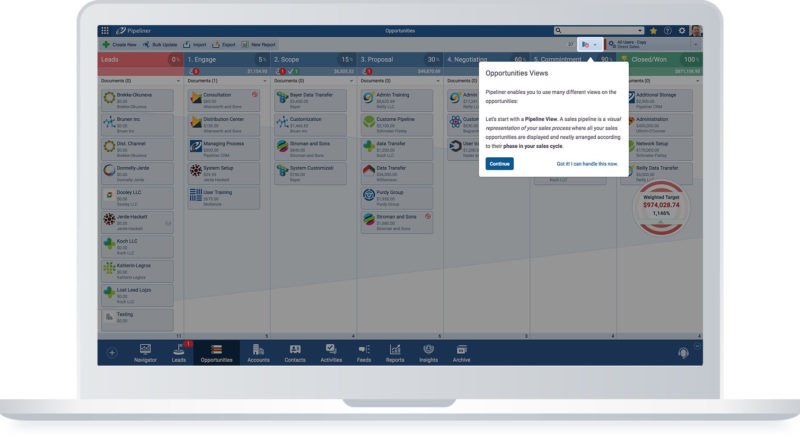 More Ways to Access Help
Another way to access Help is through the Home icon button in any Help screen. This will give you an index of all the Help topics available.
Bonus

Bonus

A bonus is a gift or additional compensation given on top of the standard pay or fee, often serving as a reward for outstanding performance or for achieving certain business targets.

Features
Our Help efforts aren't limited to our product. In the Help Index, you can access our Sales Playbook. Here you will find explanations about basic selling tactics and how Pipeliner can support you.
Feature Available In These Products & Plans
Starter
Business
Enterprise

Enterprise

Enterprise (in the context of sales) is a relatively large organization typically composed of multiple levels, locations, and departments which need multi-layer software systems that support collaboration across a large corporate environment.
Unlimited
For more info about Pipeliner CRM pricing plans check our Pricing Page.
Some Other Highlights:
Filter options allow you to filter and view tasks, contacts, accounts, leads and opportunities based on any field.