Native Email Integration
Pipeliner CRM includes full email integration—from within the application. While the number of communication platforms and applications continues to mount daily, there is one which has been there since the beginning, and which will very likely always be with us: email.
In the past, email integration with CRM has often been problematic: Email might be integrated with your CRM application if the email client Save and your CRM were from the same vendor. Or some cross-platform integration might have been possible. Or, in many cases, there was no integration and the user always had to go outside CRM and handle email with its native email client only.
But with Pipeliner… virtually all email integration is possible, and email can be seen, responded to and stored from within CRM.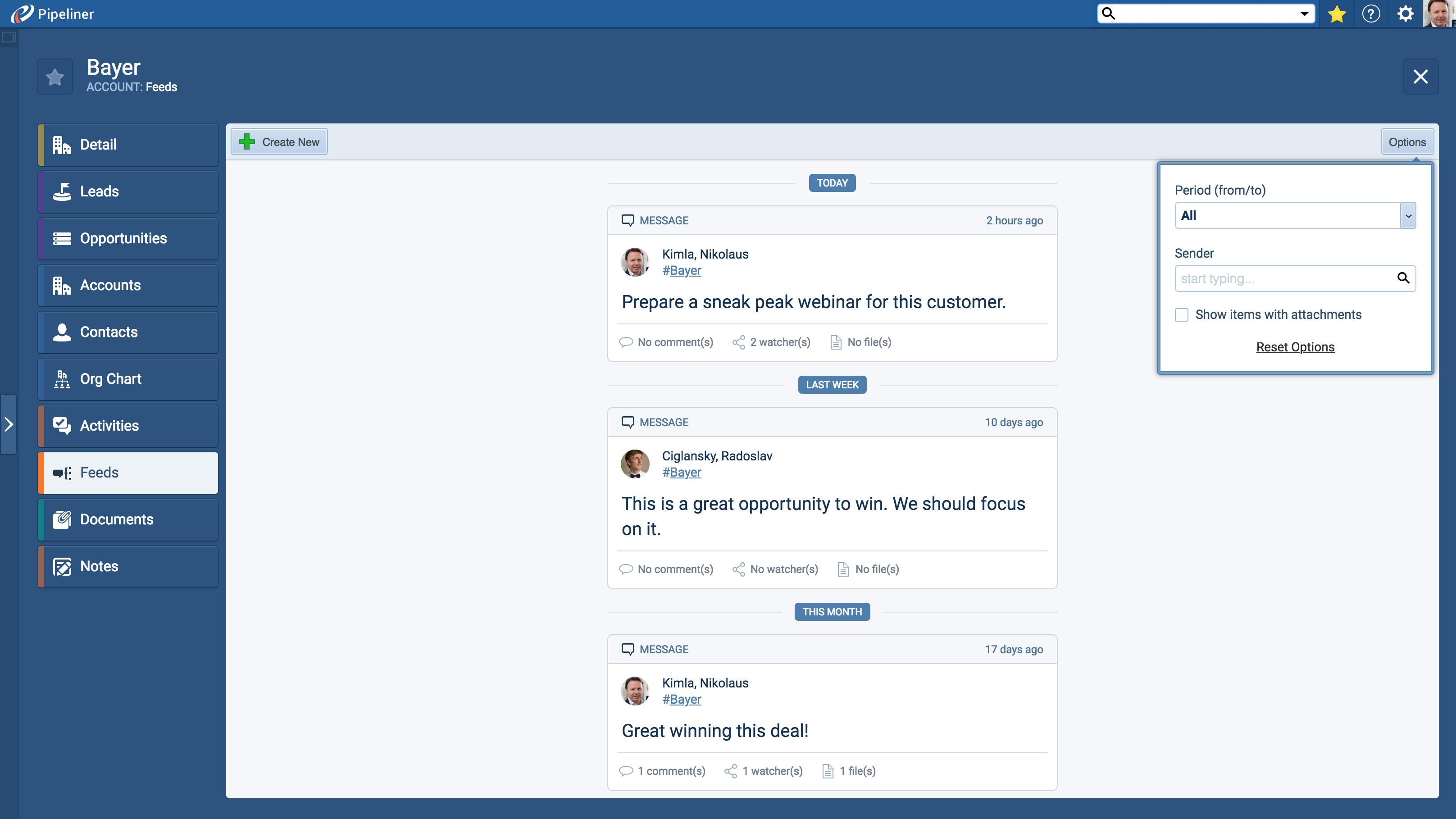 Email Feed
As part of your Pipeliner account, contact and opportunity views, there is a Feed section which displays communication from email, social media, and notes from phone calls and meetings. Your Feed is your visual display of all communication taking place regarding that account, contact or opportunity.
When an email has been received, it will show up in Feeds so it can be seen.
Your Feed can be customized so that you only see the communication you really need to see.
Email Activity
From within the Feeds section you can also read and respond to email from any of your contacts—no need to leave CRM to view and handle email.
Email Client Integration
Many companies and users have particular email clients they have always used and don't want to give up—the most common being MS Outlook and Gmail. Pipeliner fully integrates both of these, so that you can view and handle email for either of these email clients from right within Pipeliner.
Email integration is yet another reason why Pipeliner is your total CRM solution and is your instant intelligence, visualized.
Feature Available In These Products & Plans
Starter
Business
Enterprise
For more info about Pipeliner CRM pricing plans check our Pricing Page.
Some Other Highlights:
Entering email, contact or URL will immediately start an online search for publicly available information, such as address, title, social media and more.
Make specific notes about a conversation, an account, an opportunity or a contact.