Pipeliner CRM Integration with PieSync
PieSync keeps your contacts in sync between your favorite cloud apps, two-way and in real time. Just set it and forget it. Your connection can be up and running in 3 minutes. You can choose to sync all your contacts or just a segment of them, based on CRM tags, Google groups or marketing lists.
Save time spent on data entry
Sync all your contacts bidirectionally across your favorite cloud apps, so you only have to enter customer data once. You only have to enter your data once, dramatically decreasing manual errors.
No more import/export of your contacts
Most cloud apps work with import/export functions which means you have to periodically remember to update your cloud apps with new data. PieSync automatically transfers your data, and any updates you make, in real time, across all your connected cloud apps.
Share contacts with your team
Add a team member and to share all or some of your contacts with one simple connection. The administrator can choose to have full control or to have the team members set up their own connection.
Avoid manual errors
You can use various integrations and have this important information delivered directly into your contact database the minute you get it. PieSync will sync this all this data to all your connected cloud apps. You can now sync and map your Custom Fields with Customizable Field Mapping.
Set it and forget it
Select your apps, give PieSync access to your contacts, choose a sync direction and set filters if you like. That's all it takes to have PieSync sync your contacts.
Have your contacts on the go
Remote teams will have access to correct, up to date contact information instantly. Your sales team can immediately update your Customer contacts with new prospects – no more scribbling details on pieces of paper then wasting hours on data entry!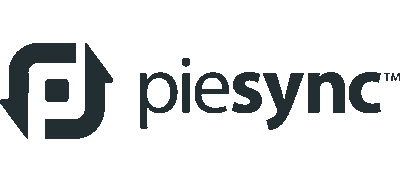 Pipeliner Integration by PieSync
PieSync works in the background and integrates your contacts two-way and in real time between your favorite cloud apps. This means you will have access to the most up-to- date customer information, no matter where you are or who entered the data.