Cut Down on Your Paperwork by Integrating WebMerge to Pipeliner CRM
Integrating Pipeliner CRM to WebMerge document management service can help you cut down on paperwork, and have your WebMerge templates auto-populated from your Pipeliner CRM database.
About WebMerge
WebMerge is an online platform that allows you to easily collect data, populate documents and send them to any contact automatically. By integrating Pipeliner with WebMerge, you can set up a process that automatically feeds contact data from Pipeliner CRM to WebMerge-managed documents.
This setup can be triggered by moving an opportunity or creating one. For example, every time you add a new opportunity, Zapier can automatically send that information over to WebMerge, and your proposal can be emailed to your customer, if that is what occurs within the first stage of your sales process.
Key Features by Integrator
Pipeliner to WebMerge Integration by Zapier
Zapier lets you connect apps together to help automate tedious tasks between two apps with Triggers, Searches and Actions. Read more…
Zap Triggers for Pipeliner
Moved Opportunity, New Feed Message, New Lead, New Opportunity, New Appointment, New Contact, New Activity, New Account, New Merged Document Instantly
Zap Actions for Pipeliner
Update Opportunity, Create Account, Create Contact, Create Opportunity, Create Feed Message, Create Lead, Update Account, Update Contact, Create Appointment, Update Lead, Create Activity, Create Data Route Merge, Create Document Merge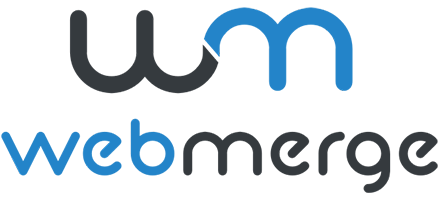 Integration Developer